German official seeks UN sanctions against Syria over alleged use of chemical weapons
Syrian President Bashar al-Assad's forces have been accused of using chlorine gas on civilians in 2014 and 2015.
A senior German official has urged UN sanctions against Syria over the alleged use of chemical weapons on civilians in 2014 and 2015. A United Nations team has reportedly found that forces loyal to President Bashar al-Assad had used chemical weapons twice.
Despite Russia – an ally of the Assad regime – threatening to veto such a move, Gernot Erler – the German government's point man on Russia – has urged for sanctions to be levied on the Arab nation on Thursday (1 September).
"The United Nations should prepare clear sanctions, despite the Russian veto threat," Erler said in an interview. "Moscow is obviously more concerned about being seen as a friend of the criminal Assad regime than in taking joint action and sanctions against this provocative treaty violation."
Erler, who is a member of the Social Democrats and a junior partner in Chancellor Angela Merkel's coalition added, said that the "findings are clear" and it is up to Russia to decide if it wants to take the risk of facing international isolation in this case by extending its support to Assad's Syria.
In August, the Organisation for the Prohibition of Chemical Weapons (OPCW) confirmed that it repeatedly found traces of chlorine gas being dropped on civilians despite Assad promising to adhere to a deal that was signed in 2013, against the use of chemical weapons. He had vowed to surrender all lethal toxins and nerve agents as they are banned under the Chemical Weapons Convention.
The world's chemical weapons watchdog found Assad's regime responsible for two chemical attacks – one each in 2014 and 2015 – in northwestern Idlib province. It only confirmed doubts that the US and Western powers had raised over Assad breaching the deal.
The inquiry by the team along with the UN also found that Islamic State (Isis) militants had used sulphur mustard gas.
The German official is the latest to join the UK and France to call for UN sanctions against Damascus. "France favors a quick and strong Security Council response," AFP quoted French Ambassador Francois Delattre as saying.
He said that this would provide for "imposing sanctions on those who are responsible for these acts, which are constitutive of war crimes and crimes against humanity".
US Ambassador Samantha Power also sought for UN sanctions against the perpetrators saying the accused must "pay the price".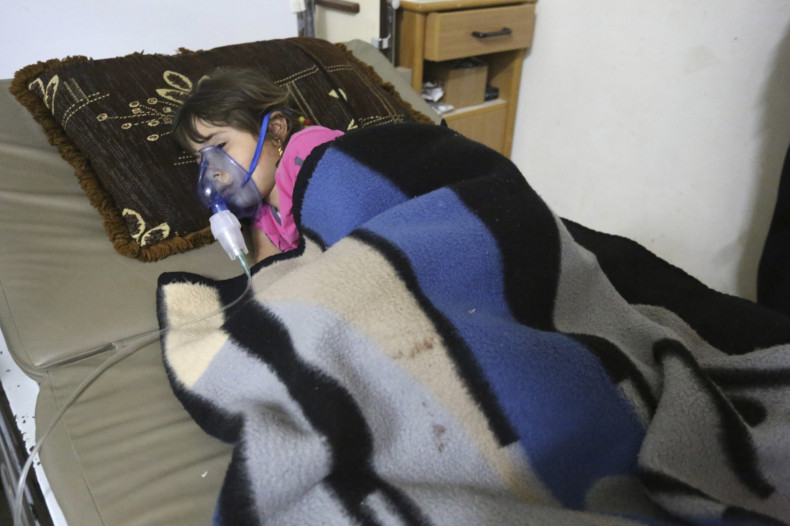 The UN Security Council will be "looking at the imposition of sanctions and some form of accountability within international legal mechanisms", British Ambassador Matthew Rycroft said. He added that it was essential to impose measures "under chapter 7" of the UN charter, which deals with sanctions.
The investigation result has reportedly asked the council members – five of them who have powers to exercise veto – to argue the case and respond imposing sanctions.
However, the Russian Ambassador for UN, Vitaly Churkin, said that he was prepared to talk with the US on a response, but wanted the analyses of the investigation report to be exchanged by the council members and described the process of coming to the conclusion as "very complicated".