Syrian rebel fighters have reportedly killed 10 Islamic State (Isis) militants who had cross-dressed in burkas in an attempt to infiltrate their ranks, reports say. Fighters battling the Bashar alAssad's Syrian army and (Isis) Daesh extremists in Daraa province captured the militants on Tuesday (30 August).
The rebel-held town of Tassil, in the south of the country, has seen many displaced civilians head there to seek refuge from the five-year civil war. But as the rebels vetted new arrivals, they were reportedly alerted to a group of women dressed peculiarly.
According to multiple reports from Syria, 16 militants were found to be men and were caught after they were spotted wearing men's shoes.
10 of the IS militants were believed to have been killed following a gunfight, whilst four were arrested, activists and eyewitnesses reported.
"Suspicions were raised when a number of women were wearing men's shoes," media activist Muhammad Ubaida told ARA News in Daraa, although the report has not been independently verified by IBTimes UK.
"Two of them were identified as Isis members and detained immediately by the rebel fighters, then clashes broke out and led to the death of at least ten ISIS militants and the arrest of four others. They were all dressed up as women".
This is not the first time that IS militants have been caught dressing as women. In June this year, IS fighters hoping to escape the Iraqi advance in the now-liberated city of Fallujah were spotted disguising themselves as female refugees to make it past government lines.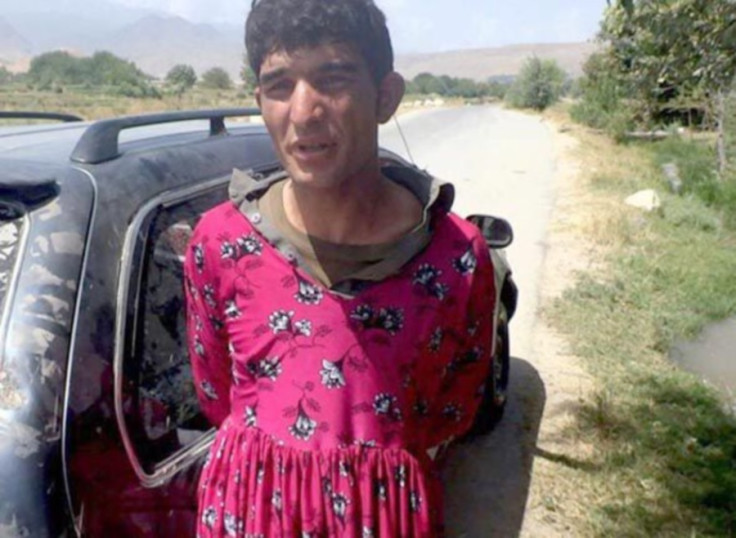 Reports from a number of Arabic language websites claimed that in total six female refugees – described as "beautiful" by some Iraqi troops - were unmasked.
Then earlier in August a fugitive IS fighter in Syria was reportedly executed after he was arrested, dressed as a woman, trying to flee al-Mayadin city. The UK-based Syrian Observatory for Human Rights reported that the man had been wanted by the organisation for some time and was executed immediately after his arrest.