A school in Berlin has erected a £50,000, 125m fence around its campus to keep out prostitutes. Französisches Gymnasium had been plagued by sex workers and their clients in recent years.
The secondary school is situated in Kurfürstenstraße, one of the German capital's oldest Red Light Districts on a side street at the centre of the sex trade.
Teachers have grown tired of seeing discarded condoms and syringes piling up on school grounds, Deutsche Welle reports.
"There were always complaints about unscrupulous characters including prostitutes walking shamelessly and illegally into school grounds even during the day," district school inspector Carsten Spallek said.
Increasing numbers of working girls have been seen soliciting during school hours because regeneration in the district's main thoroughfare has pushed them closer towards the campus.
The city government stumped up €57,000 euros to build the 125m-long, 5ft 11in tall fence. They hope it will force the industry to find new pastures.
District coordinator Michael Klinnert said that sex workers were being dropped off in vans every morning to ply their trade outside the school, adding: "The prostitutes eat, stand, drink and litter. It looks filthy in the late evening."
"The women have no stations to wash themselves or to get themselves ready. And they relieve themselves wherever they please."
Klinnert also claimed that Französisches Gymnasium is not the only school in the area that has been affected by the blossoming sex trade, although it is understood to be the only one that has built a purpose built wall to keep it out.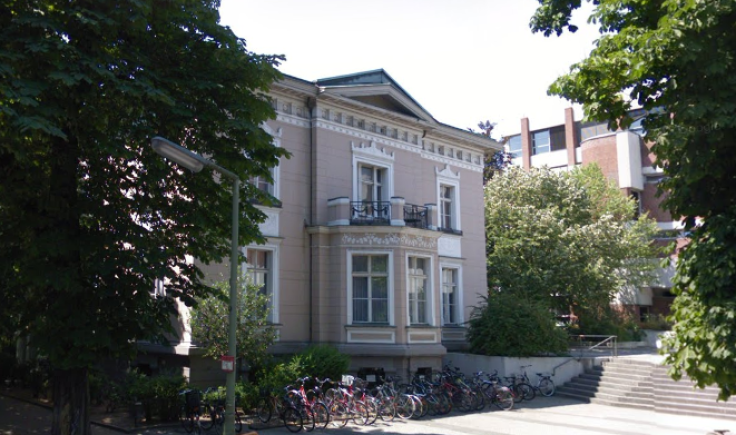 Prostitution is legal in Germany and in 2002 a law was enacted to improve the working conditions of prostitutes. They are now able to enrol on health, unemployment and pension programmes.
There are an estimated 150,000 to 170,000 sex workers in Germany. Some estimates claim that prostitution represents a €14.5bn industry across the country, making it the largest market in the EU.
Französisches Gymnasium, or "The French School", was founded in 1689 by Frederick III of Brandenburg. It educates German- and French-speaking students from around the world.
In 2002, a gang of disgruntled former pupils caused 100,000 euros of damage after breaking in to vandalise school equipment and teacher belongings.