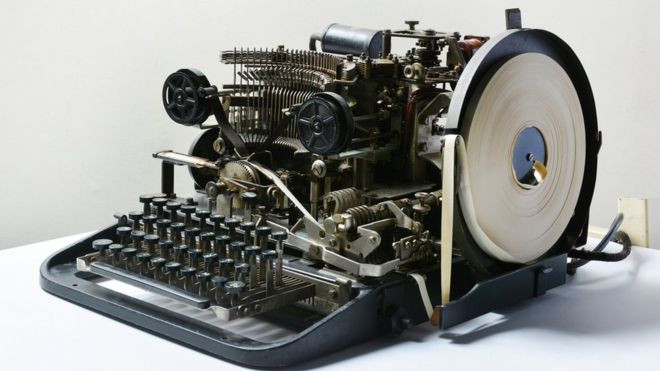 Adolf Hitler used it to communicate with his generals during the World War II to send coded messages. And nearly 70 years on, the Lorenz teleprinter was put up for sale on eBay for £9.50.
Researchers at The National Museum of Computing at Bletchey Park saw the machine for sale on eBay. "My colleague was scanning eBay and he saw a photograph of what seemed to be a teleprinter," John Wetter, a volunteer at the museum in Buckinghamshire told the BBC.
Suspecting that the machine may actually be a Lorenz machine, Wetter went to Southend to investigate. The machine was found on the floor of a shed covered "with rubbish."
"We said 'Thank you very much, how much was it again?' She said £9.50', so we said 'Here's £10 ... keep the change," Wetter told the BBC.
The machine comes complete with swastika detailing and even a special key for the runic Waffen-SS insignia. The museum is now looking for a replacement motor which is missing from the teleprinter.
"It looks like an electric motor in black cashing with two shafts on each side, which drive the gears of the Lorenz machine," Wetter added. The museum has already been getting some leads on the missing motor.
According to the Museum of Computing, about 200 Lorenz machines are believed to have been in existence during WWII. However only four are known to have survived.
The museum which already has a Lorenz SZ42 cipher machine on loan from the Norwegian Armed Forces Museum in Oslo, is now looking for final parts to restore the encoder to working order. The museum now has an almost complete set of encryption, interception and decryption equipment that will tell the full story of how the Allies broke Germany's secret codes.
Decoding the top-secret Lorenz messages is credited with cutting the war short. "It was the highest possible level of security used by the German high command," Wetter said.