Long-lost WW2 British submarine HMS P311 discovered with 71 dead bodies still inside

The wreckage of a long-lost British Second World War submarine thought to have vanished in the Mediterranean has been found off the coast of Sardinia with the bodies of 71 crew members still inside. The HMS P 311 is believed to have sank sometime between December 1942 and January 1943.
The T-class boat was found by Italian scuba diver Massimo Domenico diver off the northeast coast of Sardinia, next to the tiny island of Tavolara. Domenico, an experienced wreck-hunter, said he knew the wreckage was the British vessel as he approached it with his team.
"Immediately I thought of the destiny of the men who met their deaths down there," Bordone told La Nuova Sardegna. "It was a fate shared by so many men, submariners in particular, fighting on all both sides of the conflict."
Bordone said the 71 crew members were still inside the sunken submarine, who probably died as a result of suffocation in the air tight vessel. The submarine is believed to have sank after hitting a mine off the coast of Sardinia. Bordone said: "It looks like she probably went down with air sealed inside, meaning then crew eventually died of oxygen deprivation."
Writing on Facebook, Bordone added that "boys are back home" following the discovery of P 311 after more than 70 years. He added: "I find this site as of absolute historical value, I think you'll all be agree. As I often say, another piece of the puzzle is in place."

The Royal Navy told The Local that the HMS P 311 would almost certainly not be moved from its final resting place, irrespective of whether or not bodies are sealed inside. A spokesperson said: "Wrecks are only raised if there are extremely compelling historical or operational reasons to do so. Once a military vessel sinks it becomes a war grave and is left where it lies."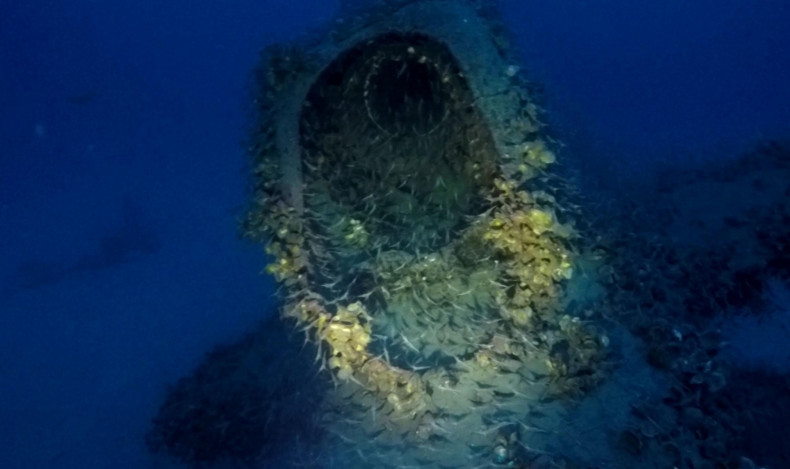 A Royal Navy spokesperson added to IBTimes UK: "We are examining our records to determine whether or not this is a Royal Navy submarine."
HMS P311 left Malta on 28 December 1942 in order to take part in an attack on Sardinia's Maddalena Harbour known as Operation Principle. The ship was presumed mined after it failed to return to Malta on 8 January. Her distinguished commanding officer Commander Richard Cayley had been a most successful submarine officer with the award of a Distinguished Service Order and two Bars.
HMS P311 was a T-class submarine of the Royal Navy, the only boat of her class never to be given a name. She was to have received the name Tutankhamen but was lost before this was formally done.