The school that lost 16 teenage students and two young teachers in the Germanwings plane crash in the French Alps has accused journalists of bribing students for interviews.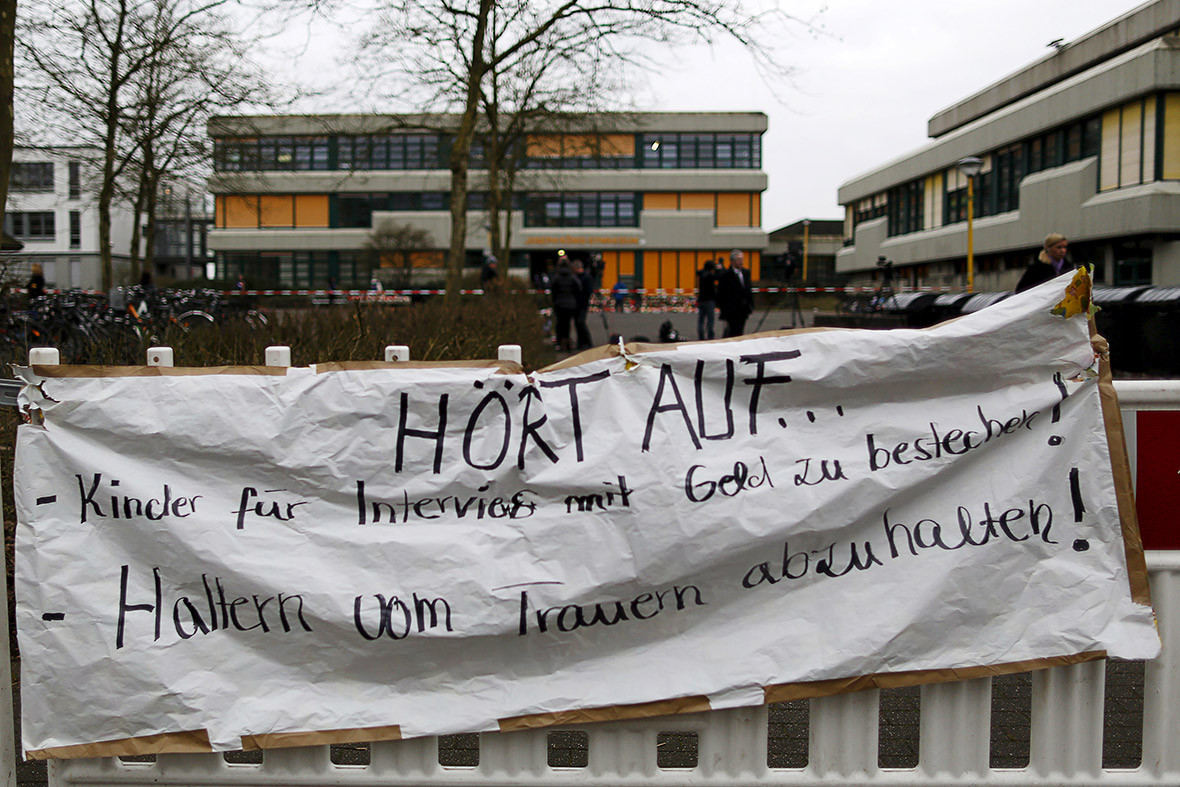 The town of Haltern am See is in shock after 14 girls, two boys and two teachers on a Spanish language exchange programme were killed in the crash.
"On Tuesday last week we sent off 16 happy, young people with two happy, young teachers on a journey," said Ulrich Wessel, headmaster of the Joseph-Koenig-Gymnasium high school. "It was meant to be a journey full of joy, a school exchange that we've been doing for six years. It ended in tragedy. Our school will never be the same again."
The 16 German students, all about 15 years old, had started learning Spanish at the start of the school year and were picked from 40 applicants to attend the popular language exchange programme. A group of Spanish students spent a week in Haltern in December.
"Someone asked me how many we have at our school. Without thinking, I answered 1,283. There are actually 16 fewer now," said Wessel, who was close to tears. "It's all so horrible that I can hardly find words."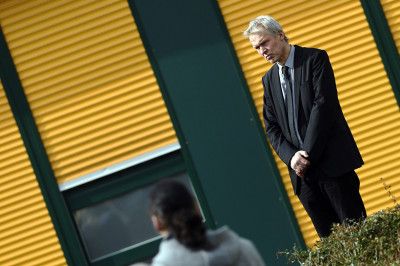 Students gathered in front of their high school to mourn and take part in a minute of silence.
Local residents huddled among themselves, talking quietly and trying to avoid the journalists from across Germany and overseas who had descended on their once little-known town.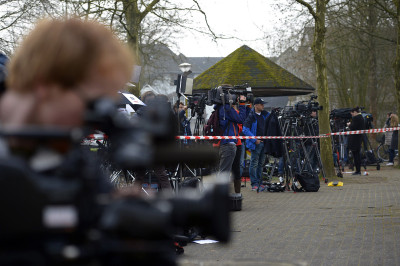 The headmaster said the two teachers were also young - one got married last year in October and the other was engaged. "From one minute to the next, their life's plans were gone - they'll leave a big hole at our school," Wessel said. "It's a deep wound to lose 16 children and two teachers that will take long to heal and will leave deep scars."
As well as Germans and Spaniards, victims included three Americans, a Moroccan and citizens of Britain, Argentina, Australia, Belgium, Colombia, Denmark, Israel, Japan, Mexico, Iran and the Netherlands, officials said. However, DNA checks to identify them could take weeks, the French government said.
The families of victims were being flown to Marseille on Thursday before being taken up to the zone close to the crash site. Chapels had been prepared for them with a view of the mountain where their loved ones died.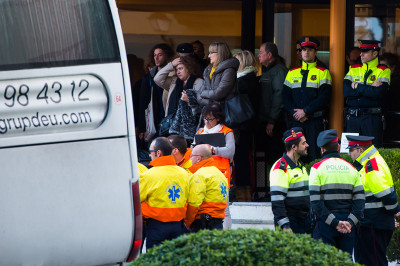 Police and forensic teams on foot and in helicopters pursued searches but said the impact of the crash was so violent that the plane had shattered into small pieces. "When we go to a crash site we expect to find part of the fuselage. But here we see nothing at all," said Xavier Roy, coordinating air operations.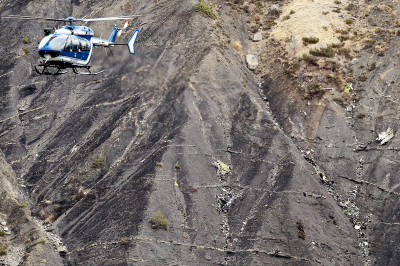 The co-pilot of the Germanwings plane appears to have crashed the plane deliberately, a Marseille prosecutor said.
Andreas Lubitz, left in sole control of the Airbus A320 after the captain left the cockpit, refused to re-open the door and pressed a button that sent the jet into its fatal descent, the prosecutor told a news conference.