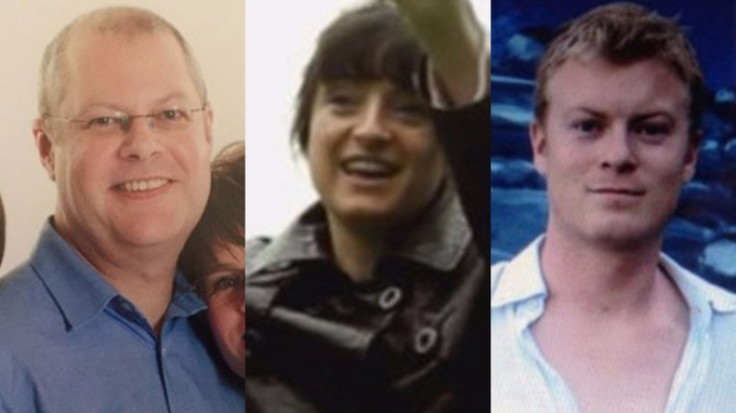 The devastated families of British passengers killed in the Germanwings French Alps plane crash tragedy have spoken about their grief.
Hospitality trainee Paul Bramley died alongside two other Britons when the Airbus flight went down on 24 March, killing all 150 people on board. Bramley was on his way home from holiday to meet his mother in Britain, who had flown from Majorca where she lives. But the flight carrying her son never arrived and his mum Carol and father have been left in shock by his sudden and tragic death.
"Paul was a kind, caring and loving son. He was the best son, he was my world," she said.
Among passengers on the doomed Germanwings plane was automobile worker Martyn Matthews, whose family said "We are devastated and would like to request that we be allowed to grieve in peace as a family without intrusion at this difficult time."
Marina Bandres Lopez-Belio was killed with her seven month-old son. She only brought a ticket for the flight at the last minute in order to attend her uncle's funeral in Spain. Partner Pawel Pracz said: "I'm with my closest family in Manchester, and in close contact with our family in Spain at this very difficult time."
Yet more Britons may be among the dead, warned Foregin Minister Philip Hammond: "We cannot rule out the possibility that there are further British people involved. The level of information on the flight manifest doesn't allow us to rule out that possibility until we've completed some further checks."
Text messages sent by a group of 16 German students on board the Germanwings flight reveal they were happy and looking forward to going home from a trip to Barcelona.
Classmate Philippa was contacted by Elena Bless, 16, shortly before the fatal crash: "Elena and our other friends on the trip had planned things to do on their return. I just can't believe they won't be coming back.
"She had been sending me messages on WhatsApp and Snapchat and had been very happy about the trip. She had a good time. Quite a few of them were messaging from the plane saying they were on the flight and couldn't wait to come home. They were saying things like 'we have brought presents for you.'"