Germany hikes Africa aid to UNHCR to reduce Europe-bound migration
The country is also looking into a plan to send migrants back to Africa if they attempt to enter the country via sea.
In a bid to reduce the flow of African refugees into the country, Germany has pledged a €61m (£54.3m, $67.44m) increase in funding for UN relief operations in the war-torn regions of the continent. The move will take the country's contribution to UNHCR to €298m (£265m, $329m) this year rounding off Berlin's total humanitarian budget to €1.28bn for 2016 from €105m in 2012.
Foreign Minister Frank-Walter Steinmeier announced the increase on 7 November during a meeting with UN High Commissioner for Refugees Filippo Grandi. The additional funding will be channelled to countries suffering from chronic conflict, disastrous climate change and poverty.
Burundi, Mali, Somalia, South Sudan and neighbouring countries are on the list of places to receive the aid, alongside people in the Lake Chad region which is controlled by the Boko Haram militant group.
"These countries urgently need our help," Steinmeier said in a statement after the meeting with Grandi in Berlin. "The money will allow people to be cared for near their homes so they don't have to make the dangerous journey to Europe.
"The situation in these countries has been dramatically exacerbated by the recent escalation of existing conflicts or the break out of new conflicts and climate-related natural catastrophes," he added.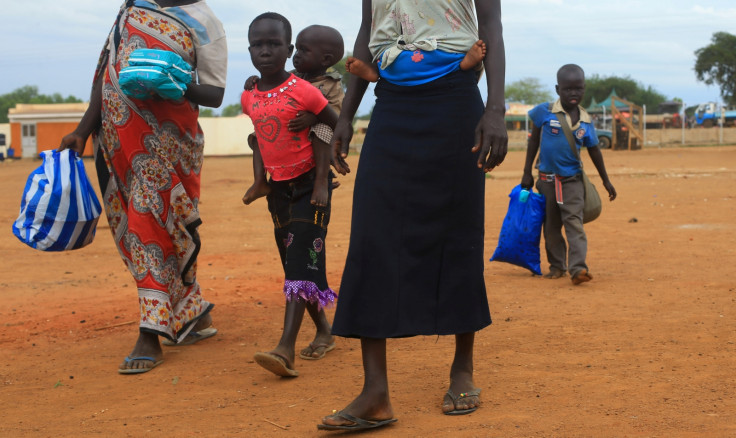 Since last year, over one million immigrants have landed in Europe from Africa, the Middle East and Asia and the host countries are now finding difficult to manage the large inflow. Violence and anti-immigrant sentiment has also risen since Germany opened its doors to refugees and migrants.
Earlier this week, the German Interior Ministry mentioned plans similar to those of Australia, to prevent migrants entering the country via the sea. "The elimination of the prospect of reaching the European coast could convince migrants to avoid embarking on the life-threatening and costly journey in the first place," German newspaper Welt am Sonntag quoted an unnamed ministry spokesperson as saying.
© Copyright IBTimes 2023. All rights reserved.