Germany leads push for new arms control agreement with Russia to prevent weapons race in Europe
Member-nations of the Organization for Security and Cooperation in Europe are expected to meet in December.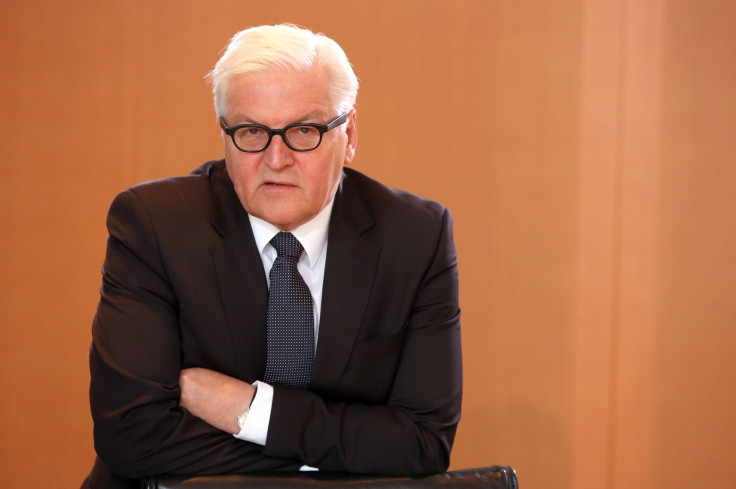 Germany, France, Italy and Spain are among 16 European nations that are pushing for a new arms control deal with Russia following Crimea's annexure and Moscow's involvement in the Ukraine crisis. The countries want to include Russia in dialogue to prevent the possibility of an arms race in Europe.
In an interview with local newspaper Die Welt, German Foreign Minister Frank-Walter Steinmeier explained that he had "campaigned with many other European foreign ministers to re-launch arms control", in his role as chairperson of the Organization for Security and Co-operation in Europe (OSCE) .
He added that such measures are a "tried and tested tool for transparency, risk avoidance and confidence building".
France, Italy, Austria, Belgium, Switzerland, the Czech Republic, Spain, Finland, the Netherlands, Norway, Romania, Sweden, Slovakia, Bulgaria and Portugal will adopt a joint Ministerial Declaration after consultations with Berlin.
"We call upon all states that are responsible for the security of Europe to support this initiative and to join the dialogue on armament control," said Steinmeier, who has been nominated to run for presidency in Germany next year.
"Europe's security is in danger," he added and opined that Russia's involvement in the Ukraine crisis is now threatening to turn into a "new armament spiral".
"As difficult as ties to Russia may currently be, we need more dialogue, not less. We have a responsibility to leave no stone unturned in our effort to increase security and peace," he told the newspaper.
However, the US is unsure if the deal will have any real effect and is sceptical of Russia abiding by any such agreement.
© Copyright IBTimes 2023. All rights reserved.