An explosion at a restaurant in the German city of Ansbach, west of Nuremberg, has killed one person, who was thought to be the attacker. At least 11 others have reportedly been injured.
The exact circumstances around the blast outside Eugene's Wine Bar are unclear, but Ansbach Mayor, Carda Seidel, told local media that it was caused by an explosive device, contradicting earlier reports of a possible gas leak. Police have sealed off the area around the scene of the incident in southern Germany.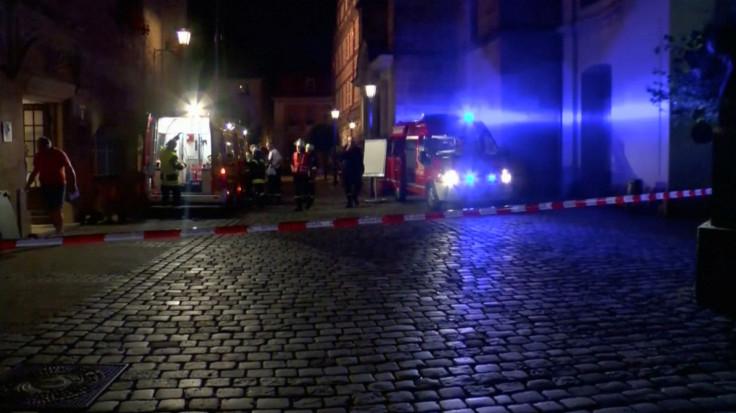 Police said: "...a man, according to our current knowledge the perpetrator, died" in the explosion. The intended target was not clear but about 2,000 people have been evacuated from a nearby open-air music festival, the Bavarian interior interior ministry said.
Police and rescue workers are involved in a large-scale operation and a helicopter has been deployed to the scene.
Citing Nordbayern.de, the BBC reported that a town house is being used as an operations centre. Germany's Interior Minister, Joachim Herrmann, is making his way to the city.
The explosion took place at about 10pm local time (9pm BST) on Sunday (24 July). The Bavarian Interior Ministry said the blast was not an accident. "At present we assume it was not an accident," a spokesman said. "We are assuming it was an intentional explosion."
Ansbach is situated about 40km from Nuremberg in the German state of Bavaria.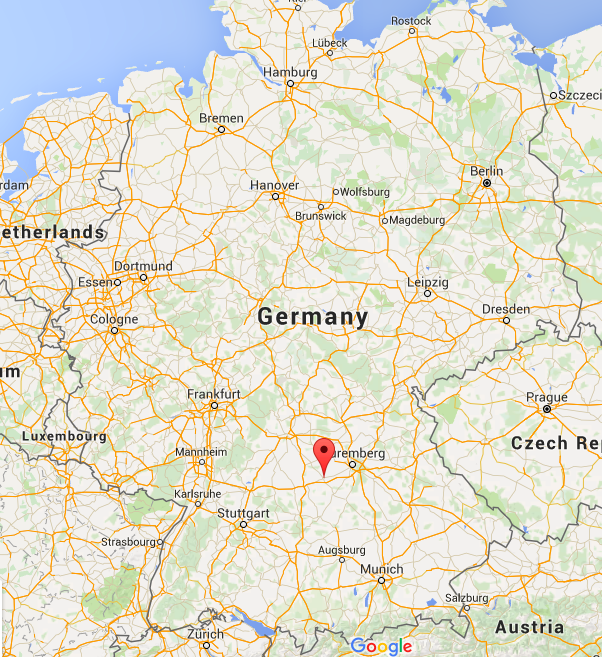 The explosion follows a recent mass shooting, carries out by an 18-year-old gunman on Friday (22 July), near the Olympia shopping centre in Munich. David Ali Sonboly's deadly rampage killed nine people.
Earlier on Sunday (24 July), a Syrian asylum-seeker killed one woman and left two others injured after carrying out a machete attack in the town of Reutlingen, near Stuttgart. Police said the attacker had been taken into custody.