Germany: Photos of cute polar bear cub exploring the world for the first time
A polar bear cub got its first look at the world as it emerged from its den at a zoo in Germany. The female polar cub was born on 11 December 2015, and spent the first 82 days of her life being nursed by her mother in their cave. The cute bundle of white fluff followed her mother Valeska out of their cave at the Bremerhaven Zoo. She emerged blinking in the light and initially stuck close to Valeska. But she soon gained confidence and was bounding, puppy-like around their enclosure and playing with a traffic cone.
The little bear is nameless, but that should change soon, as the zoo has asked the public to name her. Their decision should be announced by the end of the month when she goes on show to the public. Until then, IBTimes UK shares these photos of "the girl with no name" exploring the world for the first time.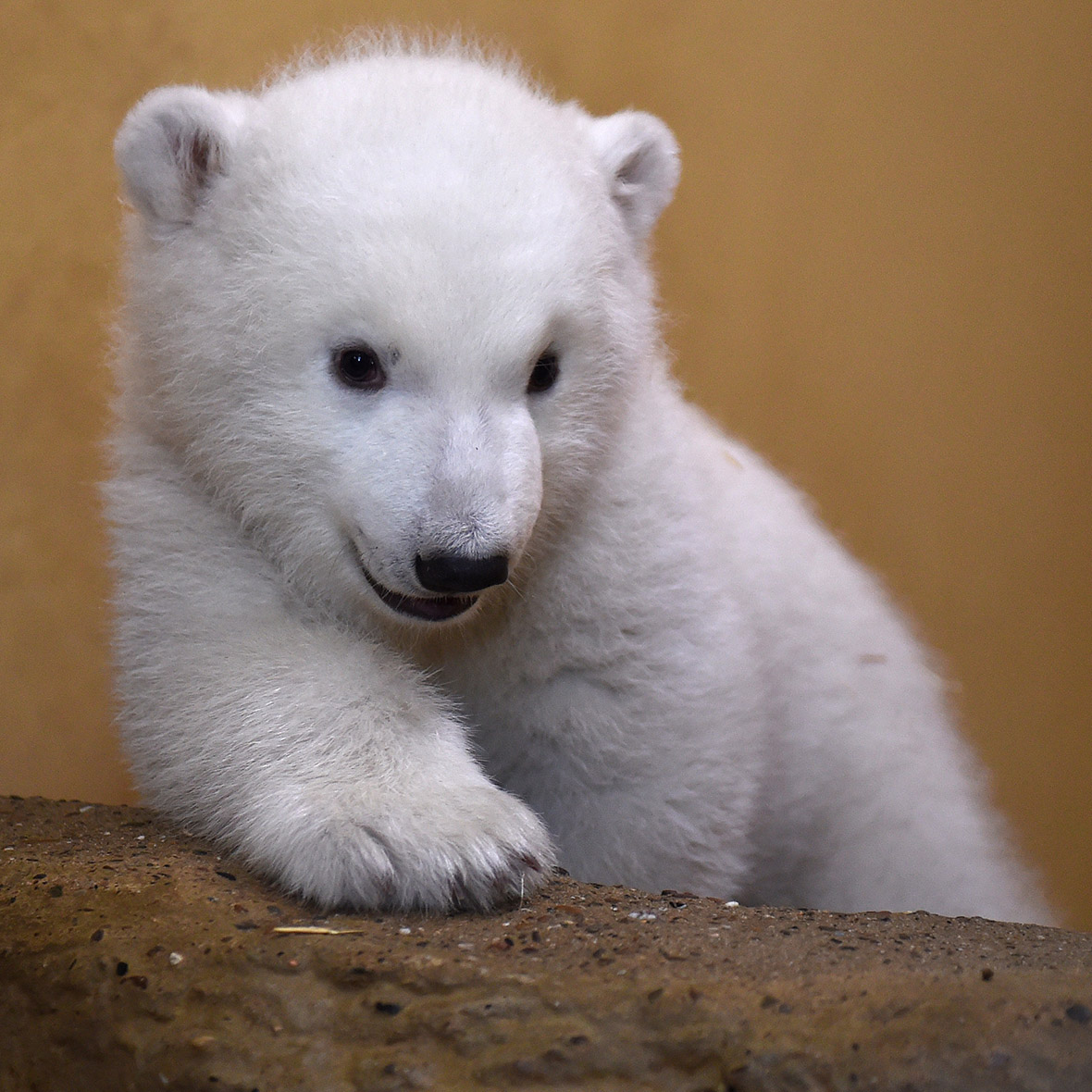 © Copyright IBTimes 2023. All rights reserved.