Germany suspends Afghan deportations following Kabul suicide bomb
Plane full of deportees was due to leave this week.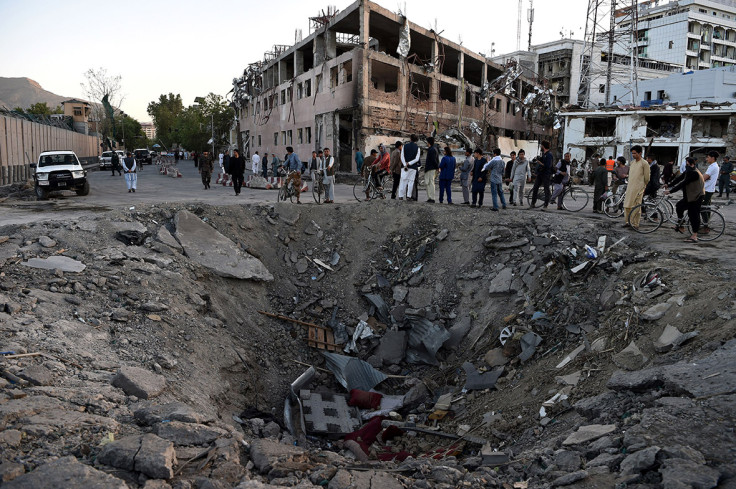 German authorities have suspended deportations of Afghan migrants from the country following the massive truck bomb attack in Kabul's diplomatic quarter.
Since the migrant crisis of 2015, Germany, already Europe's most populous nation, has taken in more than a million migrants – including many Afghans.
There are approximately 200,000 Afghans in Germany. In recent months the process of deportation has been made easier and faster, with the authorities arguing that Afghanistan is now more stable compared to recent years.
Between December and March, some 92 Afghans were sent home. However, following the attack in Kabul, the debate surrounding these deportations intensified.
On Wednesday (31 May), around 90 people were killed when a suicide bomb ripped through the heart of the diplomatic sector of the city, close to the German embassy and the Afghan presidential palace.
Following this attack, the foreign ministry in Germany said they will only carry out "voluntary repatriations and deportations of violent extremists and criminals in individual cases".
A flight containing deportees was due to leave for Afghanistan this week but it was postponed due to the violence.
The German foreign office said that despite the suspension, security checks would be continuing, adding: "It is and remains the case that deportations must be carried out according to our laws. This principle applies to Afghanistan, especially for criminals, and we will continue to go down this path."
Since the migrant crisis, the numbers of refugees in Germany has been a hot topic. However in recent months domestic issues have stolen a march, with the government engaging in more group deportations and stricter measures to stem the numbers coming in.
The deportation process to Afghanistan will be reassessed in July.
© Copyright IBTimes 2023. All rights reserved.