Germany: Thousands join anti-Islam protest against European spread of Isis and al-Qaeda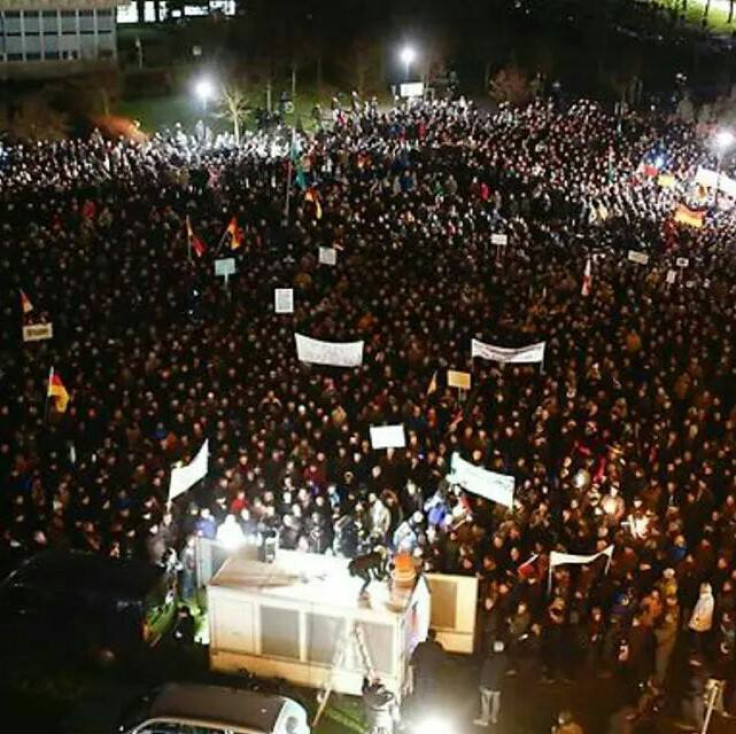 Nearly 10,000 people took part in the latest anti-Islam demonstration organised by the Patriotic Europeans against the Islamisation of the West (Pegida), in Dresden on Monday night (8 December).
Thousands of Germans have been protesting for months against what they call an "Islamisation" of the country.
Pegida wishes to distance itself from neo-Nazi groups in the country, and on its Facebook page it states that it aims to ensure that all "German children can grow up in a cosmopolitan and friendly nation" and it "refuses to allow the spread of activities by groups such as [Islamic State] and al-Quaeda in Europe."
Several protests have been occurring throughout the country, starting with a rally held in Cologne in October.
Counter-protests opposing the call to stop Islamisation in the country have also been held. The Deutsche Welle reported that in early December around 80 anti-Islam protesters in Kassel were stopped by some 500 demonstrators who opposed the spread of their message.
The protests have been occurring as the Bavaria's ruling party, Christian Social Union (CSU), put forward a proposal that immigrants should speak German not only in public but also at home.
The draft law has sparked outrage with dozens taking to social media to voice their dissent.
Twitter users are commenting on the issue using the hashtag #YallaCSU. Yalla is an Arabic word that can be translated as "let's go" and "hurry up".
© Copyright IBTimes 2023. All rights reserved.