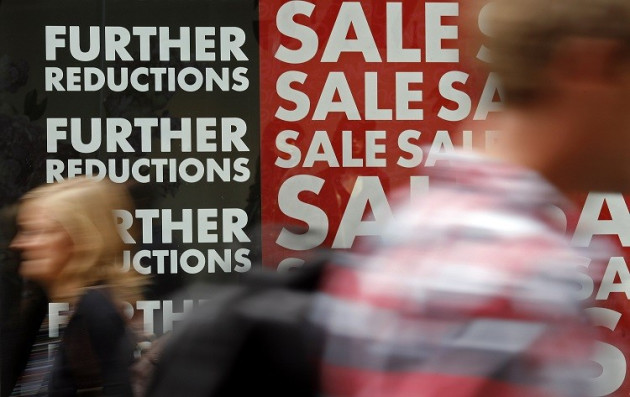 British consumer confidence dropped for the second consecutive month as households continued to worry about their levels of debt.
According to the monthly consumer index survey from market research company GfK, confidence fell from -12 to -11 in October, surprising analysts who had expected a reading of -10.
The findings of the survey showed that British consumers were still anxious about their finances and uncertain about the direction of Britain's economy.
Wages have not kept pace with inflation since the financial crisis began with inflation frequently above the Bank of England's 2% target.
Nick Moon, managing director of social research at GfK reflected on the significance of the results.
"A drop of one point in the Index is not significant, but what is more important is that, as it follows another one point drop last month, it does now appear that the seemingly inexorable rise of the previous six months has come to a halt," he said.
"At -12, the Index is 17 points ahead of where it was in December, which is a very substantial improvement, but the Index looks set to say in negative territory for a while yet. What will be interesting over the next few months is the potential conflict between continuing good news about the economy, and consumers not feeling personally any better off," he added.
Recently, it was revealed in a study that nearly nine million adults in the UK are living with serious debt problems, but only 17% of those in trouble are seeking advice.
The study compiled by the Money Advice Service revealed 8.8 million people in Britain live with severe financial difficulties, but only 1.5 million of that group - representing 17% - are currently accessing advice to help with it.
The report, Indebted Lives: The Complexities of Life in Debt, questioned more than 5,000 UK adults, and estimated more than four million of those listed have been struggling to pay their bills for over a year.