Ghana: Hundreds take part in #RedFriday protest against 'faltering' economy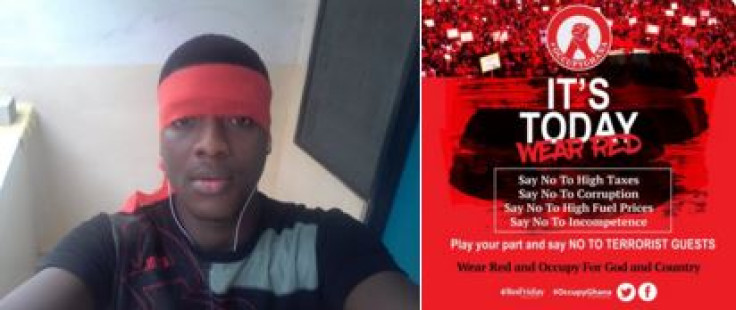 Once the star of Africa's emerging economies, Ghana's population is protesting against an increase in taxes and utility bills on Friday (22 January) by wearing red after creating #RedFriday on social media. The protests, led by the pressure group Occupy Ghana, focus on a number of issues, including high electricity and water tariffs, fuel prices, taxes and corruption.
While the activists have already led similar days of action in 2014, they have asked Ghanaians to be "clad in red, preferably in made in Ghana (...) to signal your commitment to change by wearing whatever item of red you have."
"We particularly encourage the wearing of visible red accessories – scarf, shoes, bags, wristbands, and the like. Our hard-working traders could consider hanging a red item in a prominent place in their shops. All commercial vehicle operators are encouraged to hang an item in red visibly on their vehicles".
'Faltering' Ghanaian economy
Having enjoyed years of political stability and economic growth upward of 8%, driven largely by offshore oil discoveries (which turned out to be less than anticipated), Ghana has faced the troubling depreciation of its currency, the cedi (which lost a further 23% of its value against the US dollar in the first half of 2015, see Graph), rising inflation (which peaked at 17.7% in December ) and rising utility prices (up by more than 6% on average, with prices of petroleum products also climbing by an average of 33% at the pumps).
On their Facebook page, campaign group Occupy Ghana explained "the faltering Ghanaian economy was hit with another body blow in the form of yet one more hike in fuel prices, with the price of petrol going up by 23%".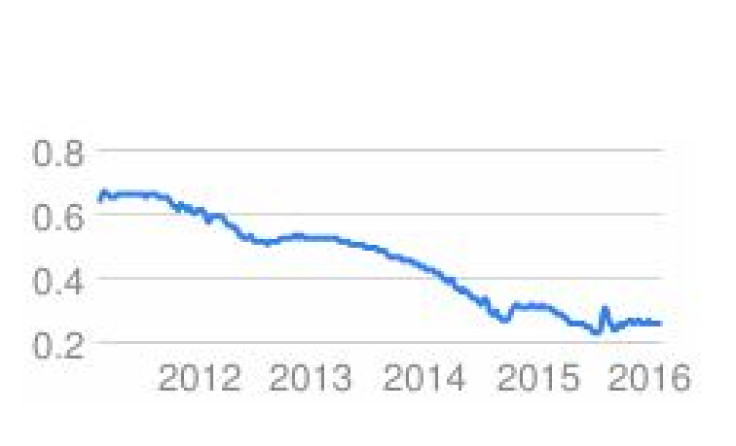 Occupy Ghana has called for the government to improve the economic and fiscal situation in the country, following Ghana's cedi devaluation against the US dollar
Google
While Concerned Ghanaians For Responsible Governance (CGRG) raised the issue of petroleum prices in July 2014 in a petition which was presented to President John Dramani Mahama, the group claims Mahama's administration – including independent regulator, the National Petroleum Authority – are behind the "damaging price hike (...) occasioned by the mismanagement of both the monetary and fiscal environments".
This, the CGRG alleges, has had a direct impact on Ghana's currency. "By failing to practice sound fiscal policy, the government has given us a cedi exchange rate now considered among the worst in the world". That decision, the group claims, has led to increases in food and transportation prices, "all part of the lessening of our purchasing power".
"CGRG believes that it is time for President Mahama to face the reality that his government's actions have dramatically worsened the outlook for Ghana and all Ghanaians, and to quickly come up with a plan that assures Ghanaians that he understands the gravity of the situation," the statement read.
'Our leaders lie to us'
IBTimes UK spoke to one of the protesters, Frederick Siaw III, who has taken to Twitter to vent his exasperation. "Our leaders have been lying to us. We put them there (in office) to make good decisions, to make our lives easier and not the other way round."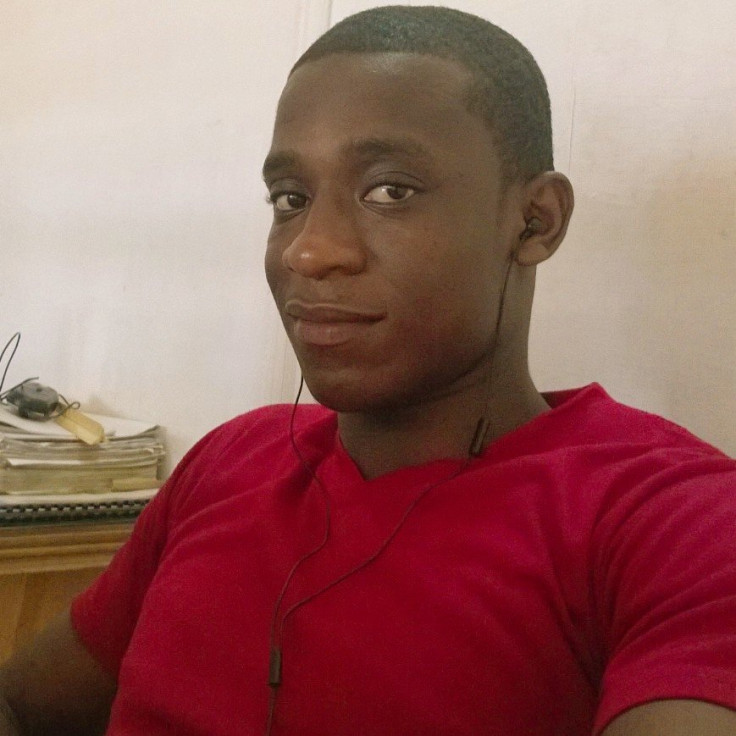 Fredrick Siaw III, an unemployed graduate in red on #RedFriday - in response to Occupy Ghana's call to protest.
Fredrick Siaw III
An unemployed graduate, who said he still depends on his mother, a widow and a seamstress who caters for four other siblings who are still at school, Siaw explained why he was taking part in the campaign.
"It's a way of registering our dissatisfaction about the governance of our nation Ghana by our leader (and about) unreasonable increases in utility bills, an increase in fuel prices, while salaries stay the same. They are the main things at the moment, along with graduate unemployment."
Highlighting the issue of utility bills, Siaw – who will turn 26 in April – called on his government to "find better means of collecting their bills instead of making the faithful ones pay for others doing illegal connections. They said they were increasing it by 59% but the reality is that, it's a 100% increase."
Asked whether he thought Ghanaians would carry on with future similar days of actions, Siaw who lives in Kumasi, replied: "If our needs our are addressed to our satisfaction, I don't think so but if not, you guess is as good as mine."
The protest comes on the day the Monetary Policy Committee (MPC) of the Bank of Ghana was expected to assemble for its 68th Regular Meeting. The International Monetary Fund (IMF), meanwhile, called on the MPS to further increase its policy rate – set at an 11-year-high.
© Copyright IBTimes 2023. All rights reserved.