The Ghostbusters franchise has certainly had its fair share of villains, from the ultra-powerful shapeshifter Gozer and the Stay Puft Marshmallow Man in the 1984 original, to medieval sorcerer Vigo in 1989's sequel. But, while all of those big baddies came from other-worldly dimensions, the main antagonist in Paul Feig's upcoming Ghostbusters reboot will be just a regular guy. A regular guy who causes a hell of a lot of havoc, that is.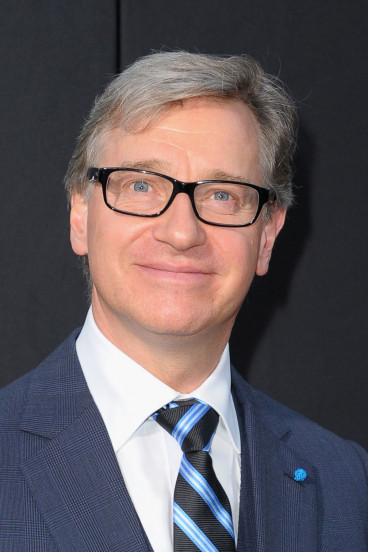 "Rowan is the ultimate loner," Feig recently revealed of the villain to Empire, as part of their Ghostbusters-fronted issue. "A regular New Yorker whose goal is to bring some things back to this world. He wants to trap ghosts, but for a different purpose..." Sounds like Rowan, who will be played by Saturday Night Live writer Neil Casey, will have something to do with the "device that amplifies paranormal activity" that was previously teased in a trailer.
In the upcoming film, Kristen Wiig, Melissa McCarthy, Leslie Jones and Kate McKinnon take the lead as the titular gang, who are called upon when New York City falls prey to ghosts from various different places and times. McCarthy plays paranormal researcher and supernatural scientist Abby Yates, while Wiig portrays physicist-turned-paranormal investigator Erin Gilbert.
Saturday Night Live (SNL) star McKinnon plays crazy-haired (and even crazier-goggled) nuclear engineer Jillian Holtzman. Meanwhile fellow SNL actress Jones stars as Patty Tolan, the street-smart addition to the team who acts as the group's eyes and ears on the ground.
As well as the main quartet, the movie is set to feature plenty of cameos, too. Original Ghostbusters stars Sigourney Weaver, Annie Potts, Ernie Hudson, Dan Aykroyd and Bill Murray are all set to appear, as well as Andy Garcia, SNL's Cecily Strong, Michael Kenneth Williams and Elizabeth Perkins. On top of this, the much loved ectoplasm ghoul from the original franchise, Slimer, will also make an appearance, as evidenced in both trailers.
Ahead of the release, Sony Pictures also recently unveiled a new featurette focussing on Chris Hemsworth's portrayal of 'geeky' receptionist Kevin. Check out the clip below.
Ghostbusters is released in both UK and US cinemas on 15 July 2016.
For more entertainment news follow A-List on Twitter @Alistinsider