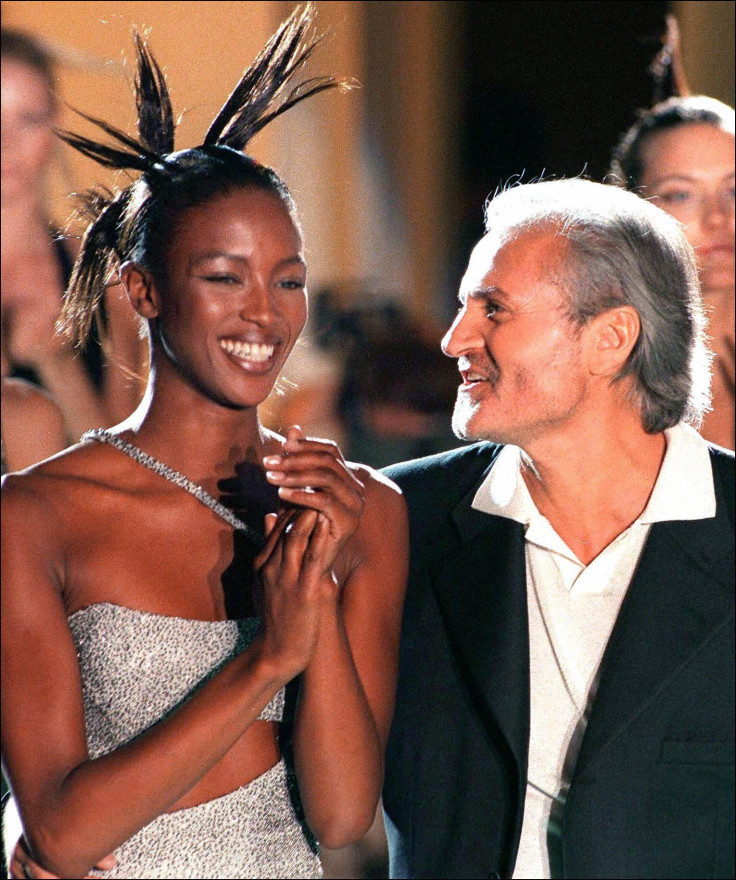 It has been two whole decades since fashion designer Gianni Versace was gunned down by a serial killer outside of his Miami Beach home at the age of 50.
The 27-year-old killer, Andrew Cunanan, murdered the style legend with two gunshots on the front stairway of his mansion on 15 July 1997. He then shot himself dead eight days later using the same gun.
Versace – who was diagnosed with cancer of the ear shortly before his death – had returned home from an early walk on Ocean Drive on the day of his execution. He would have usually have an assistant from his home walk to the coffee shop to receive his morning papers, but he took the chore upon himself that day as he was in good spirits.
Miami Beach Police Chief Richard Barreto said at the time: "I don't know that we are ever going to know the answers."
Versace's legacy has never been forgotten and thanks to his sister Donatella, his fashion house is still thriving internationally. He counted Eric Clapton, Diana, Princess of Wales, Naomi Campbell and Madonna among some of his closest friends, and many have publicly marked the 20 years since his death.
Supermodel Campbell, 47, has posted a series of Instagram shots commemorating the late designer, claiming on one photo: "I miss you everyday , till this day I learn from you".
Christy Turlington also posted a throwback Instagram photo of herself with Gianni, Campbell, Linda Evangelista and herself with the words: "Gone too soon on this day 20 years ago...Happier times with Gianni Versace in Paris with @iamnaomicampbell & @lindaevangelista @versace_official@donatella_versace ".
She posted another shot in tribute of the designer and added: "He loved his family and team so much and it felt good to be a part of it for many years. It's hard to imagine 20 years have passed since he was murdered."
Fellow supermodel Cindy Crawford chimed in with a tribute Instagram snap stating: "Gianni's girls. ❤️ Remembering #GianniVersace today."
Others who posted similar tribute photos included Claudia Schiffer, Evangelista and, of course Donatella herself, who touchingly wrote: "Gianni Versace 1997 - 2017
On the 20th Anniversary of his passing he is still missed as much as ever.
Donatella, Santo, Allegra
#GianniTribute"