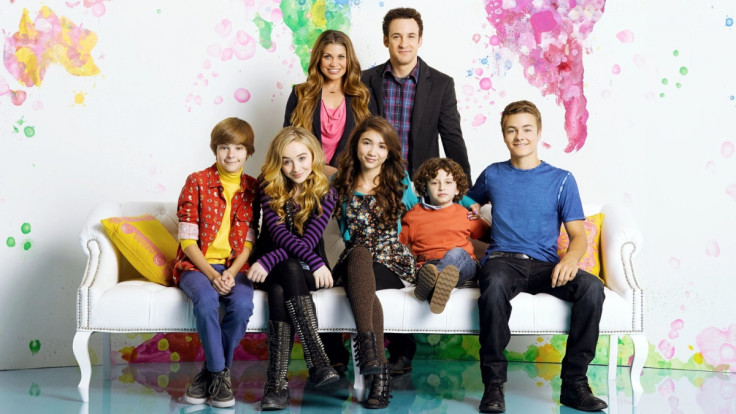 Girl Meets World will not air on Friday (5 August) as the popular Disney show is on a two-week hiatus. The show will return to TV with episode 10 titled Girl Meets I Do on 12 August on Disney Channel.
With only a few episodes left to air in the current season, the plot is focusing more on Riley, Maya, and Lucas. In the ninth episode, Josh asks Lucas to confess his love for Riley, who just realised that she stayed awake the whole night talking to Evan.
Maya, on the other hand, is trying to protect her friend from Lucas without knowing that they are a match made for each other. The upcoming episode will focus on Shawn and Katy's wedding. It remains to be seen whether Riley will choose Evan or Lucas.
The upcoming episode is set to have a major Boy Meets World reunion and according to a tweet from the writer's room, all the veterans will "stop by and help us make a decision."
The writer's room recently announced the title of the final episode as World Meets Girl. Disney is yet to renew the show for season 4.
Rowan Blanchard, who plays Riley Matthews, has posted a series of tweets with sad emoticons after completing the last days of filming for the final episodes.
"I know as much as you guys do," she previously tweeted. "Filming tonight's episode was very emotional for all of us, so thank you to all of you who came and stuck with us. The family we created on our set is something I will never truly forget."
However, her cryptic tweet also sparked rumours of the show's cancellation as Disney remains mum about the popular teen sitcom's future. Girl Meets World season 3 episode 10 will air on 12 August on Disney Channel.