Girl Meets World cancellation rumours: Hashtag to save the Disney show trends on Twitter
The third season of the Boy Meets World spin-off series airs every Friday on the Disney network.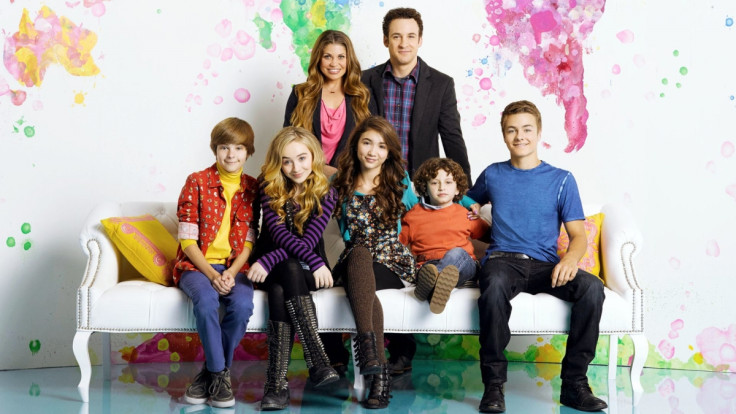 The rumours that Girl Meets World is being cancelled after season 3 due to poor viewership ratings have been floating around the internet for quite a few days, and it appears fans have taken the speculations seriously. They have started the Twitter hashtag 'savegirlmeetsworld' in hopes of convincing Disney to reverse its decision.
"I just don't understand how other Disney shows are getting a season 4 but we might not," a fan wrote on the micro-blogging website. Another admirer of the show vented his fury on the network for running its popular sitcom Dog With A Blog and cancelling the Boy Meets World spin-off after three seasons. He wrote: "Why is Disney going to cancel a show that has meaningful lessons about life but keep a show about a talking dog?" More than 14,000 people have tweeted using the hashtag in support of the show.
However, on 18 July the network released an official statement denying the rumours and weighed in on the chances of the show returning for another season as it has been nominated for an Emmy this year. The channel also made it clear they will release an official statement to update fans about its cancellation or renewal.
"For the last few weeks rumors have run rampant that Girl Meets World is not being renewed for a 4th season. We would like to remind everyone that every single year towards the end of season filming these rumors circulate and that the show always gets renewed," the official statement read. "We understand that Disney has a track record for not renewing after a third season but would like to remind everyone that there has been absolutely no confirmation of this anywhere — from them. Girl Meets World is the top rated show on their network and it also got nominated for another Emmy," it continued.
Meanwhile, season 3 of the show will return with episode 8 titled Girl Meets Ski Lodge: Part 1 scheduled to air on 22 July. The synopsis reads: Cory becomes the head of the Nature Club so the whole gang goes on a trip to a very familiar ski lodge.
© Copyright IBTimes 2023. All rights reserved.