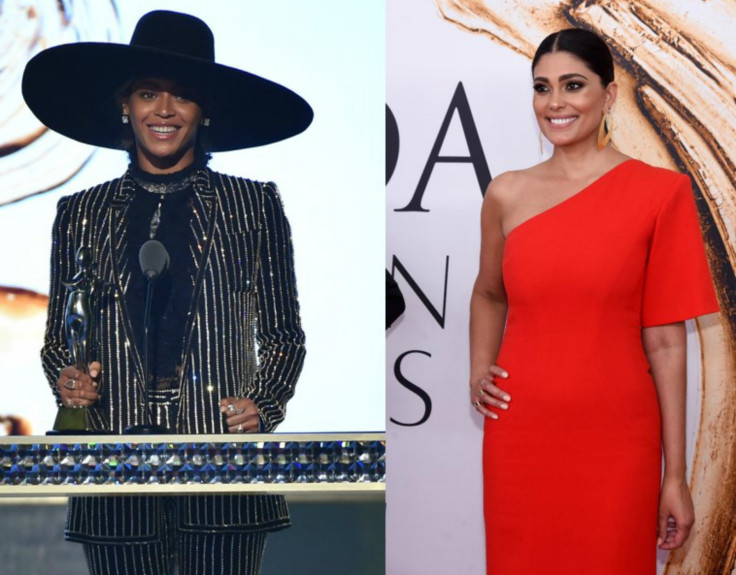 Rachel Roy has something to say to Beyonce after the truth about 'Becky with the good hair' was revealed by the singing diva's songwriter. The American fashion designer posted a picture on her Instagram account containing a famous quote by Michelle Obama.
"When they go low, we go high" the picture reads. The 42-years-old celebrity suffered massive bullying by Beyhives (the fans of the Emmy award winning singer) soon after the song 'Sorry' released. She captioned the picture saying: "When someone is cruel or acts like a bully you don't stoop to their level #MichelleObama grace strength intelligence.
In an interview with Entertainment Weekly, Diana Gordon claimed that there was no one representing 'Becky' as she wrote the song much before the album Lemonade's conceptualisation.
"When I played it for her, I was like, "This is one of my favourite songs." She was like, "This is my life." I told her, "You know what, take it, do what you want with it."
"She went and re-produced it, she changed some words, added the bridge, it's hers. She didn't talk to me about her father. We didn't go into details. I see their relationship in the media just like everyone else," Gordon added.
The song 'Sorry' from the album has the controversial lyrics that read - "He only want me when I'm not there / He better call Becky with the good hair." The line has sparked wild rumours that Queen Bey was hinting at an alleged affair between her husband and music mogul Jay Z and the 42-years-old American fashion designer.
After this, Roy and her eldest daughter Ava Dash became a victim of online bullying by the Beyhive. She later responded to the rumours about her and Jay Z's alleged affair in April, soon after the track Sorry was released.
"I respect love, marriages, families and strength. What shouldn't be tolerated by anyone, no matter what, is bullying, of any kind," she tweeted.
In her EW interview, songwriter Gordon called the accusations and rumours silly. "I laughed, like this is so silly. Where are we living? I was like, 'What day in age from that lyric do you get all of this information?' Is it really telling you all that much, accusing people?"