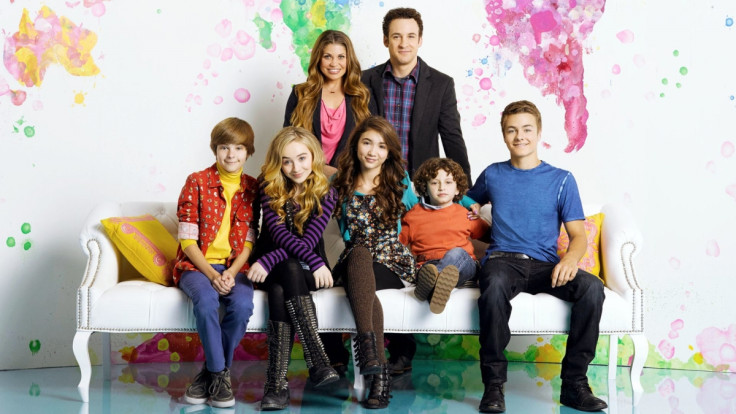 There is some great news for Boy Meets World fans as Disney's Girl Meets World will feature a favourite character, Shawn Hunter (Rider Strong) in the upcoming episode and his return will be a romantic one.
E Online reported that Shawn plans to propose to his on-again-off-again girlfriend Katy Hart (Cheryl Texiera) in episode 6 titled Girl Meets Upstate. No doubt the upcoming instalment of the ongoing season will be a decisive moment not only for Katy but also for her daughter Maya.
The website reported that Shawn's feelings for Katy are real and now he dreams of a happily-ever-after family with her and Maya, and in order to achieve that he will seek the help of Cory Matthews, Riley's father.
A promo released via Entertainment Tonight reveals, friends and high school students Riley and Maya visit Shawn's house to seek his advice on acquiring a distinct personality and influence friends, and their conversation will navigate fans through some nostalgic moments from Boy Meets World.
"You know, when your dad and I first met, all he wanted was to be like me," Shawn tells Riley while recalling his days of fun with Cory. "The guy had a great family, he had parents who were there, and then Cory met Topanga. Do you know what it's like to go to high school with Romeo and Juliet?" he tells the girls while recalling the good old days.
Probably, this is the moment when the bad boy from Boy Meets World realises that he should start his family and gets down on his knee to propose to Katy. Season 3 of the popular Disney show is centred on Maya and Riley as they struggle to adjust to their new life as high school students and how they deal with the day-to-day problems and confusions.
Girl Meets World season 3 episode 6 will air on 8 July on Disney Channel.