The Walking Dead season 7: Ross Marquand says spoilers are like 'skipping to the last page of the book'
The cast and crew of the AMC zombie thriller will be present at the San Diego Comic-Con 2016.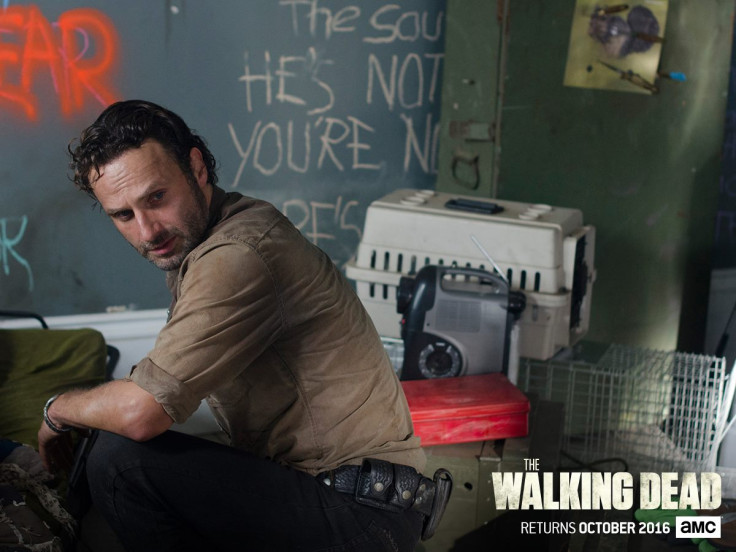 Fans are still clueless which character succumbed to Negan's fatal head blow in The Walking Dead season 6 finale. But Ross Marquand, who plays Aron in the series, has warned people who try to give away spoilers, as according to him revealing the victim's name will not only hurt fans of the show, but will also be like skipping to the last page of the book.
"They [the producers and crew] do take it seriously, and I think it's a good reason," he told IGN. "We want to protect it for the fans who don't want it spoiled. I think the majority of fans don't want to know. They want it to be an unspoiled thing. I started as a fan of the show. I would hate it if someone actually revealed to me what happened. That's like skipping to the last page of the book."
The cast and crew of AMC's popular zombie thriller are preparing for the San Diego Comic-Con 2016 this month.
The TWD panel to be present at SDCC 2016 includes Andrew Lincoln, Norman Reedus, Steven Yeun, Lauren Cohan, Danai Gurira, Chandler Riggs, Michael Cudlitz, Sonequa Martin-Green, Christian Serratos, Ross Marquand, Jeffrey Dean Morgan and Josh McDermitt. The panel will be moderated by Talking Dead show host Chris Hardwick.
Scott M. Gimple, Robert Kirkman, Gale Anne Hurd, David Alpert, and Greg Nicotero will also be at the event and expectations are high that the show's creators and producers will hint at the future of Rick Grimes and his crew as they remain helpless before the notorious Savior leader.
The show, which is scheduled to premiere in October, will introduce two new characters. In the Ask Ausiello report, TV Line claimed that season 7 will have two new characters. According to the news outlet, "Naomi is a grandmotherly type who, having lost so many loved ones, is now willing to do whatever it takes not to have to bury anymore. On the flip side is Jennie, a sunny-side-up kinda teenager."
Filming for TWD season 7 continues amid high security as the producers do not want to spoil the crucial scene, which is hyped as the iconic moment will redefine the future of storytelling. In fact, to keep the identity of the victim a secret – until the season 7 premiere – multiple death scenes have been shot. It remains to be seen, whether fan speculations would prove true or would they be shocked despite the numerous leaks and spoilers.
© Copyright IBTimes 2023. All rights reserved.