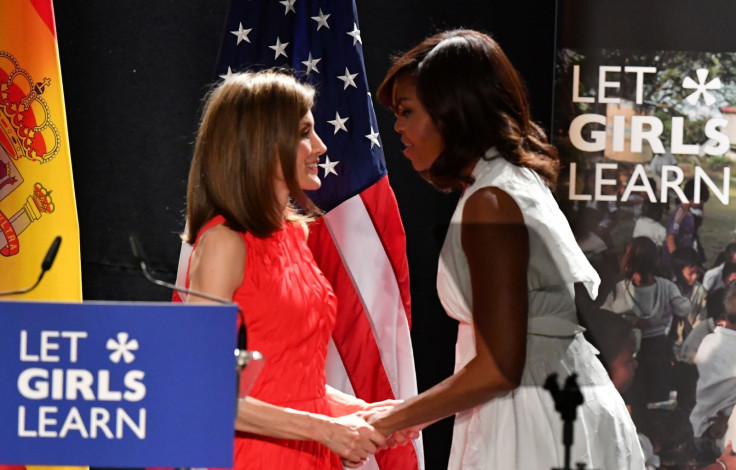 It appears as though Queen Letizia of Spain has found a new best friend in US First Lady Michelle Obama. The wife of the American president visited Spain for two days, accompanied by her daughters Malia, 17, and Sasha, 15.
The former lawyer-turned-fashion icon looked sensational in a white cape back dress by Spanish fashion designer DelPozo which was reminiscent of Marilyn Monroe's iconic dress from The Seven Year Itch, which she styled elegantly with metallic strappy sandals.
Mrs Obama kicked off her Spanish visit by attending the presentation of Let Girls Learn at Matadero cultural centre in Madrid, as she continues her final leg of a three-nation tour for the US government initiative.
The 52-year-old gave a moving speech regarding the experiences of meeting young women on her travels, sharing their stories and highlighting new commitments to support the enterprise.
Referring to Letizia as a mother of two daughters also – Princess of Asturias, 10, and Infanta Sofía of Spain, 9 – she said: "Like me, Queen Letizia is the mother of two beautiful daughters, and we've had the opportunity to bond over many issues, including the joys and the challenges of raising strong, smart, outspoken girls.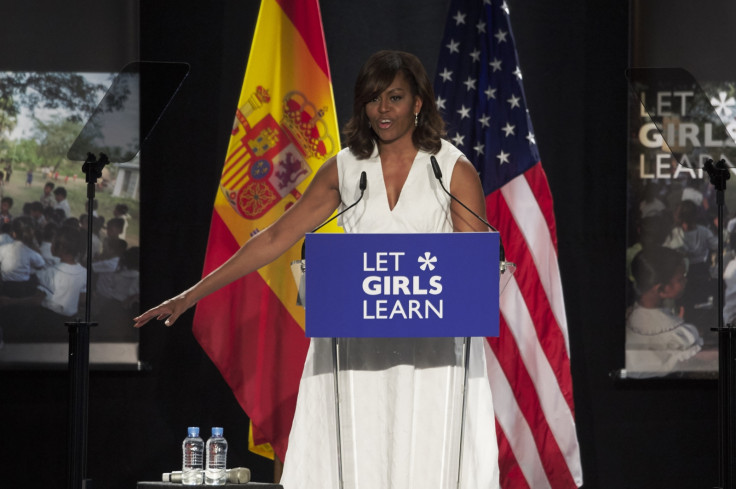 Adding: "And I think that our warm friendship very much reflects the close relationship between our two nations. Every one of us has the power and obligation to be a champion for girls around the world."
She encouraged the audience to value their own educational opportunities and inspired them to strive for progress for young girls in their country of Spain, along with taking action to help the more than 62 million women across the globe who are not in school.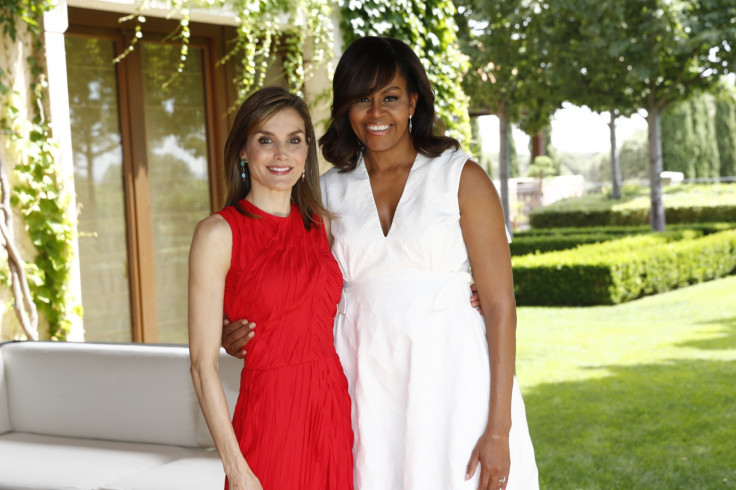 After her speech, Mrs Obama warmly welcomed Letizia on to the stage, reaching out to her with open arms before the pair embraced.
The Spanish monarch looked beautiful in a viscose cady dress by French fashion house Nina Ricci that featured a sheath silhouette with a crinkle texture and round neck. The vivid scarlet hue complimented Letizia's tanned skin tone while the flattering cut showcased her famous slim figure, and she completed the look with some classic nude heels from Prada.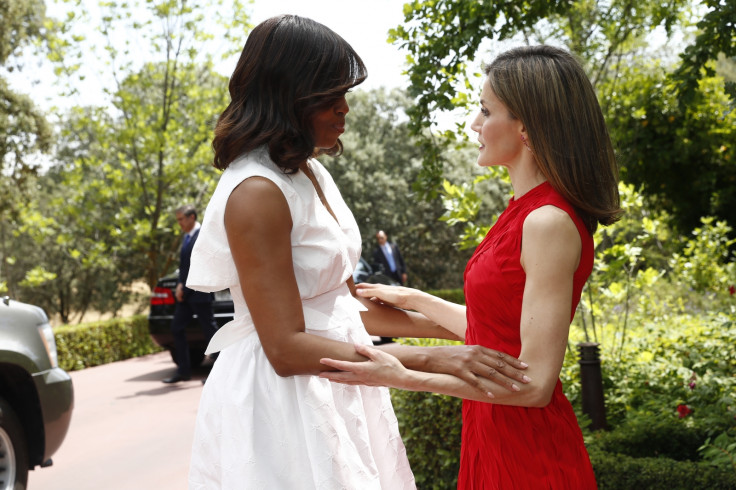 Following the conference – where Her Majesty also spoke about gender inequality and the barriers that keep girls out of school – she invited Mrs Obama to Zarzuela Palace where they posed for idyllic photographs, chatted and took a stroll through the luscious palace gardens.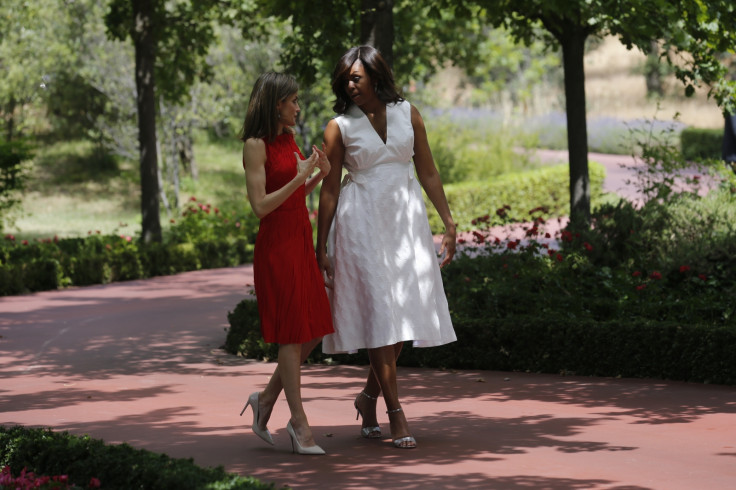 Judging by their tactile body language and what appeared to be a deep discussion, the pair got on like a house on fire and further cemented their kinship and Spain's relationship with the US. Letizia and Mrs Obama have enjoyed a close friendship for several years, with the latter on record for citing her royal associate as "my dear friend Letizia."