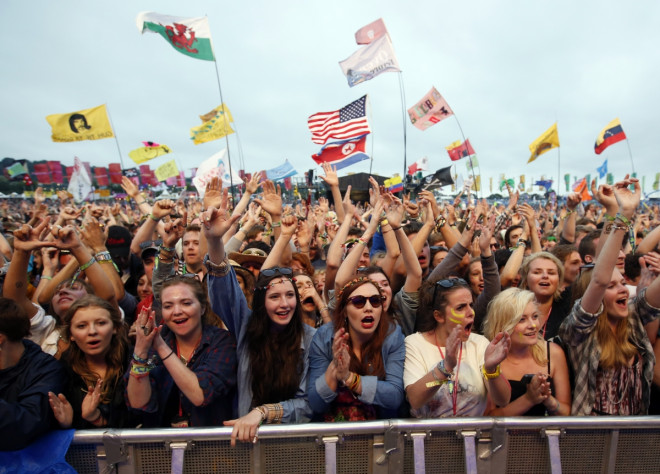 Good news for Glasto revellers and mud fans: the summer music festival is safe for another decade.
A 10 year licence has been granted to Britain's most iconic festival, allowing it to continue at Worthy Farm until 2024.
But under the terms of the new deal there will be no increase in the number of tickets on public sale. That means pressure on tickets is set to stay for the foreseeable future, with hopeful fans sending the website into meltdown.
Performing artists and members of staff will get up to 25,500 extra passes to enjoy by the time the licence expires. The reason for not allocating more tickets for public sale was that the festival is already at bursting point.
Organiser Emily Eavis hailed the new licence as "fantastic news." She and her father Michael Eavis put on the three-day party on their farm.
Local officials gave the festival the thumbs up at Mendip District Council, in Somerset.
Emily Eavis said: "It's so good to have a plan that will help everything at Worthy Farm move forward. I'd just like to say a huge thank you to all the people who have contributed so much to Glastonbury Festival over the last 44 years, I really do believe that the best is yet to come."
Cllr Nigel Taylor said the new licence would "make this [Glastonbury] one of the best-run festivals in the world."
This year will see US county star Dolly Parton perform at Glastonbury. Also on the bill are Arcade Fire, Lily Allen and punk pioneers Blondie.
Arcade Fire let slip they will be at the festival by advising fans to pack their wellington boots. The festival is famous for turning into a mudbath due to heavy rainfalls.