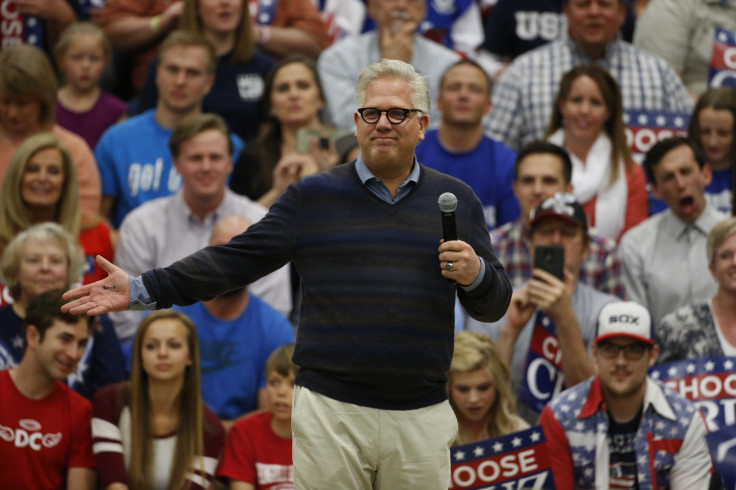 Conservative radio host Glenn Beck claims his Boston Marathon sources are at risk of being killed "by our government or our politicians or political institutions". Beck was ordered by a federal judge to reveal his sources while reporting that a Saudi Arabian student was involved in the deadly 2013 Boston Marathon bombing.
During his show on 10 August, Beck said that "confidential sources are under attack" following the killing of a Democratic National Committee staffer. According to the NY Daily News, the right-wing commentator said protecting the identities of his sources was a tradition under the First Amendment, which grants freedom of press.
"It is different now," Beck said. "I am convinced, after talking to people in the government and talking through others to sources, I am absolutely convinced that people feel this way – that if I say anything, you know, it used to be, I'll lose my job." Beck implied that losing a job for being a press source was "the good part of it."
He then asked: "Have we crossed a line where our government or our politicians or political institutions now feel comfortable enough to where they will kill you? Now, that sounds crazy. But are we not moving towards Russia?"
Beck was ordered to disclose the two Department of Homeland Security sources connected to his reporting of the Boston Marathon bombing, Politico reported. Saudi Arabian student Abdulrahman Alharbi, who was injured during the deadly terrorist assault, was linked to the attacks by Beck despite being publicly cleared by US officials.
US District Court Judge Patti Saris said deposition testimony by Beck and two of his aides at the time, Joel Cheatwood and Joe Weasel, was "vague and often contradictory" about what the sources said and when they made the claims. The key sources reportedly spoke directly only to Weasel, who said he took notes "which he then discarded."
The judge said she ordered records from several government agencies, but that they did not confirm what Beck's aides were told. "None of the documents supports the idea that Alharbi was 'the money man' financing the Boston Marathon attacks," Saris wrote in the 61-page ruling.
According to Politico, the Boston-based judge noted that ordering the disclosure of sources' identities could raise "First Amendment concerns", but said those could be restrained by limiting the distribution of the information.