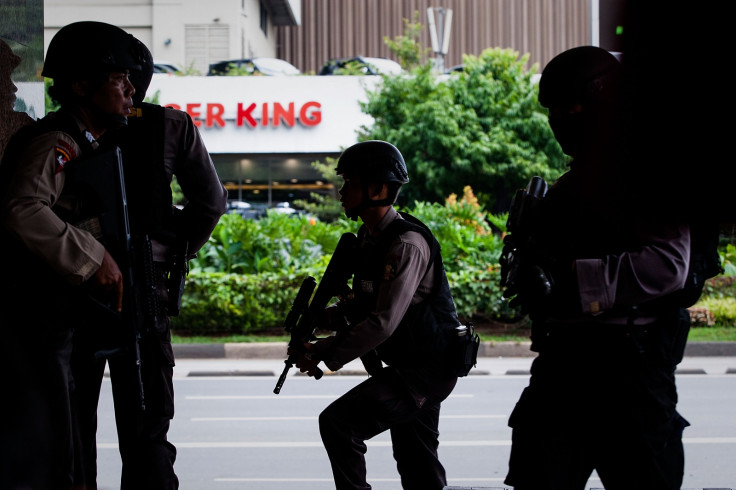 Singapore and Malaysia have agreed to step up efforts to counter terrorism by sharing critical data between both countries, including the biometric information of known terror fighters as well as those convicted of terrorism offences.
"Given the transnational nature of terrorist networks and the attraction of Isis propaganda, it is critical to deny terrorists ease of movement across borders and new recruits from amongst prisoners being released," Singapore's Ministry of Home Affairs said in a statement on Wednesday, 10 August.
The measures were agreed by Ahmad Zahid Hamidi, Malaysia's Deputy Prime Minister and Minister of Home Affairs and Singapore's K. Shanmugam, Home Affairs Minister.
The two ministers previously held a bilateral meeting on the sidelines of an international meeting on counter-terrorism held in Bali, Indonesia.
The leaders discussed the latest terrorism situation in Southeast Asia and what could be done to "...further enhance cooperation between the security and intelligence agencies of Malaysia, Indonesia and neighbouring countries," the statement added.
Two of the priorities agreed between Malaysia and Singapore are:
the exchange - on a systematic basis - of biometric information including fingerprints of known fighters and those convicted of Terrorism Offences; and

the sharing of best practices in de-radicalisation and countering violent extremism through regular institutionalised exchanges at the working level.
The need for stepped up efforts to counter terrorism in the region was raised soon after Indonesia arrested six people on 5 August, on the island of Batam and thwarted an attempt to attack Singapore's famous Marina Bay Sands using a rocket. There are also concerns of threats from around 1,000 jihadis from Malaysia and Indonesia who have gone abroad to participate in the conflict in Syria Iraq.
Singapore's Home Affairs Ministry also stated that another concern stems from the anticipated release of several hundreds of prisoners convicted of terrorism offences in Indonesia who are due to be released from jail in the next few years.
Shanmugam, who also met on Indonesia's Security Affairs Minister Menko Wiranto later, also discussed the issue of the jihadis and agreed that these were important priorities in the fight against terrorism.
Countries in the region need to work together
In a speech at the International Meeting on Counter Terrorism, Shanmugan said that hard security measures were "necessary but not sufficient" as the root causes needed to be dealt with.
"The nature of the security measures operations within Singapore and regionally I think would depend on risk profiles, and they are changing all the time. You can't be on the highest alert all the time either. And you have to go about your day-to-day life whether in Indonesia or Singapore," Shanmugam said.
The Singaporean minister also stressed the importance of international cooperation, saying that intelligence agencies and its officers should "build close ties and build communication channels for the sharing of information."
He added: "We need to establish a common understanding of the security threats facing us, challenge of home-grown terrorists - including those who are newly radicalised, those who return after fighting in conflict zones, and those who were previously in custody, but have since been released."
Malaysia launches on-line counter-offensive
Malaysia's Ahmad Zahid, who also spoke at the conference, said that Malaysia is "greatly concerned over the use of the internet and social media by terrorist groups to disseminate their stories, radical ideologies and rhetoric. These stories have since been flooding cyberspace and leading social media users to believe that the stories are real and that the terrorists are fighting in the name of religion."
He said here is a need for a strategic approach to counter such stories and "move two or three steps ahead of them." As part of this, Malaysia is planning to launch the Digital Strategic Communications Division and Counter Messaging Centre