Airlines around the world are set to receive a major boost to their balance sheets as oil prices continue to fall towards $50 per barrel (bbl).
Oil prices have plummeted over the last few months and are currently hitting a five and a half year low of under $60/bbl.
Brent crude futures tumbled for the sixth consecutive session as of 17 December, by another 1% to reach $59.54/bbl while the WTI US crude contract touched its lowest level since May 2009 $53.60/bbl.
According to the International Air Transport Association, global airline profits next year will expand b 25% to $25bn as the oil price collapse has led to fuel prices plunging 51% from its triple digits peak.
In 2013 and 2012, oil prices averaged $100/bbl.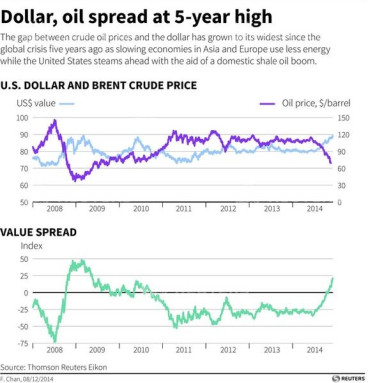 Meanwhile, the Bloomberg World Airlines Index shows aviation stocks soaring 25% while Brent crude oil tumbled 37% over the same period.
"The price slump could hardly have come at a better time for Southeast Asian airlines," said Peter Harbison, executive chairman of CAPA Centre for Aviation.
"They have got themselves to a stage where they can be profitable with $100/bbl oil, so for the time being, they will be net beneficiaries."
However, airlines could bank even bigger profits if oil prices continue to fall.
The Organisation for the Petroleum Exporting Countries (Opec) agreed to maintain its production levels in late November. The move will keep supply high and has weighed on the price of oil, as the cartel sought to protect market share rather than shore-up prices.
Opec said over the weekend that it would not consider reducing production, even though the International Energy Agency cut its oil demand forecast last week.
Senior Opec officials revealed that they are willing to let prices drop to $40 per barrel (bbl) before stepping in.
"We are not going to change our minds because the prices went to $60/bbl, or to $40/bbl," Suhail al-Mazrouei, energy minister of the United Arab Emirates told a Bloomberg conference in Dubai recently.
Joseph Denardi, an analyst at Stifel Financial Corporation added in an interview with Bloomberg: "Across the industry, the feeling is that oil's going to go back up sooner rather than later, and that $40 or $50 oil is not sustainable."