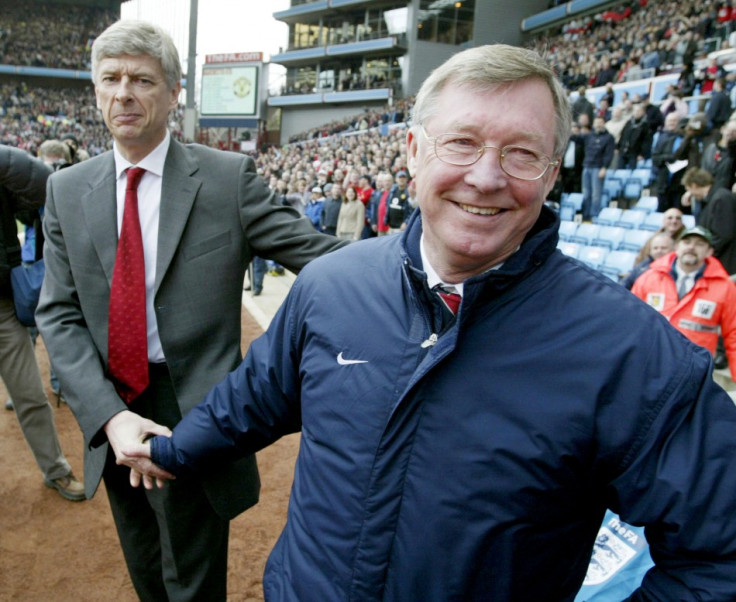 Tottenham manager Harry Redknapp suggests the critics of Manchester United this season have overlooked the fact they have amassed 48 points.
Despite maintaining the pace with the regularly vaunted Manchester City, many seasoned observers have suggested Manchester United have been below par this season.
Critics have cited Sir Alex Ferguson's perceived midfield weakness for particular scrutiny yet the aforementioned Tottenham boss intimates Manchester United are anything but a weak touch given their position in the league.
"Everybody is saying that Manchester United are not playing that well yet they have got 48 points." The Tottenham manager told The Sun. "We are having a fantastic season and we have 46. God help us if Man U do hit form!"
In addition to praising Manchester United, Redknapp believes Arsenal have defied their numerous doubters earlier in the season following their 8-2 nadir at Old Trafford, by reigniting their top four challenge.
Tottenham are currently ten points clear of their north London counterparts but Redknapp is merely concentrating re-securing Champions League football at White Hart Lane next season.
"Arsenal will be much tougher opposition though this weekend." Redknapp continued.
"Like us, they have been in much better form since the day they got stuffed at Old Trafford.
"They have had a couple of blips but overall they are much improved. As Tottenham manager I'd like to see a draw in that one.
"We are 10 points ahead of Arsenal at the moment, although that can be easily eroded.
"We obviously want to finish above them this season but qualifying for the Champions League is another top priority."
This weekend's Premier League fixtures could provide a decisive indication to the eventual winners. Manchester United travel to the Emirates to play Arsenal shortly after Manchester City host Tottenham at the Etihad.