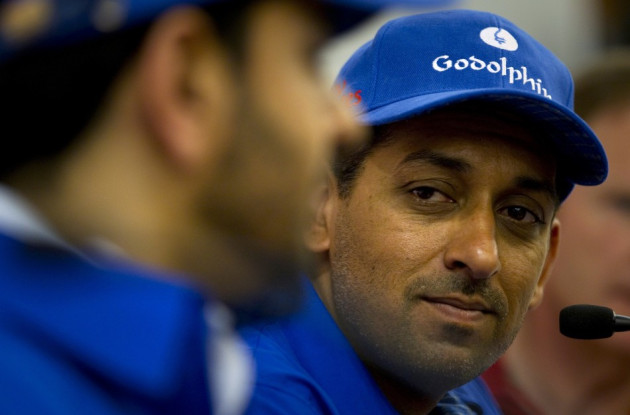 A trainer in the horse racing outfit Godolphin has admitted to a "catastrophic error" following revelations that 11 of its horses have tested positive for anabolic steroids.
Godolphin trainer Mahmood al-Zarooni will attend a British Horseracing Authority (BHA) disciplinary hearing after horses under his care in Newmarket tested positive for steroids.
One of the horses was the unbeaten Certify, who will now not be allowed to compete in the 1,000 Guineas at Newmarket on 5 May. The 11 horses who were tested positive have won more than £1.3m in prize money between them.
Racing manager Simon Crisford described what has become one of the biggest doping scandals in British racing history as a dark day for Godolphin.
The use of anabolic steroids are banned in racing stables, regardless of whether the horse was due to race or not.
Zarooni said: "I deeply regret what has happened. I have made a catastrophic error.
"Because the horses involved were not racing at the time, I did not realise that what I was doing was in breach of the rules of racing.
"I can only apologise for the damage this will cause to Godolphin and to racing generally".
Zarooni joined Godolphin - the brainchild of Dubai ruler Sheikh Mohammed al-Maktoum - in March 2010. Racing victories include Ladbrokes St Leger at Doncaster in 2012 with the four-year-old outsider Encke and the Dubai World Cup with Monterosso.
Implications for betting markets
A statement on the Godolphin website read: "Following an inspection of Zarooni's stable by officials from the BHA, traces of prohibited substances were discovered in a number of the horses tested, including Certify. The BHA has advised that, as a result, the filly will not be allowed to take part in the Qipco 1000 Guineas at Newmarket.
"Zarooni has admitted that he was responsible for the administration of the prohibited substances."
Crisford added: "Sheikh Mohammed was absolutely appalled when he was told and this is completely unacceptable to him. We will await the outcome of the BHA inquiry before taking any further internal action.
"Sheikh Mohammed has instructed me to begin an urgent review of all of our procedures and controls. That is already under way and we will take advice from the BHA in completing it."
Adam Brickell, director of integrity, legal and risk for the BHA, said: "Ethylestranol and stanozolol are anabolic steroids and therefore prohibited substances under British rules of racing, at any time - either in training or racing. Mahmood al-Zarooni has been advised of the analysts' findings and has been visited by an onvestigating officer.
"A disciplinary panel inquiry into the analysts' findings will take place.
"The horses which have produced positive tests will also not be permitted to race with immediate effect and for an extended period of time. As part of the ongoing process a decision will be made as to what period this suspension will be imposed for.
"The BHA understand the importance of this process being carried out as quickly as possible because of implications for betting markets."