Greece: Golden Dawn Attack Sparks Protests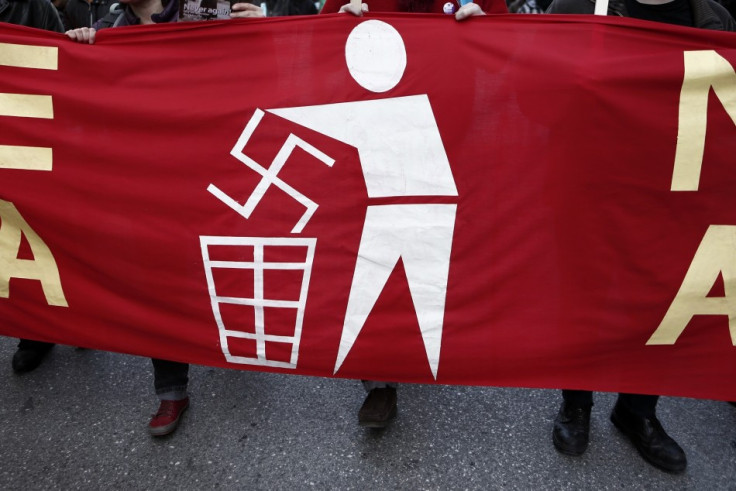 Thousands took part in a protest against the far-right Golden Dawn movement after members allegedly attacked left-wing activists leafleting in Perama, hospitalising nine.
A gang of around 30, many wearing masks, set upon communist party members with crowbars and clubs in a working-class dockside area in Perama near Piraeus, reported witnesses.
Police sources said the ringleaders were Golden Dawn members who had been detained previously, one for an attack on Egyptian fishermen, but failed to be tracked down when officers raided their homes recently.
In a statement KKE, the Communist party Greece, said: "The way in which they acted and the weapons employed... are evidence of the murderous nature of the attack. Among the Golden Dawners, some of whom had covered their faces or wore helmets or [party] shirts, were their leaders, well-known fascists and thugs."
The socialist PASOK party condemned the incident as an "unprovoked murderous attack by neo-Nazis," while the main leftwing opposition SYRIZA described Golden Dawn as "a cowardly Nazi gang."
On Friday, locals and KKE party members took to the streets of Perama to condemn the violence.
Experts believe that the brazen attack was a sign of the Golden Dawn's growing confidence after it gained 18 seats in Greece's parliament last year, in its rise to becoming the country's third most powerful political force. Recently, Golden Dawn members have publicly predicted that civil war would break out in the country.
Dimitris Psarras, a writer who has chronicled Golden Dawn's rise, told the Guardian: "Their agenda, clearly, is to create a climate of civil war, a divide where people have to choose between leftists and rightists."
He argued that targeting austerity-ravaged towns like Perama, where the party has made considerable inroads recently, was central to this strategy.
"It was very well organised and the most serious incident yet," he told the Guardian. "They are no longer only targeting immigrants in the middle of the night. They are deliberately increasing tensions, expanding their agenda of hate, by going for leftists."
The Muslim Association of Greece received a letter bearing the Golden Dawn insignia implying that its members would be "slaughtered like chickens" if they did not leave the country, and on 11 September the group posted an inflammatory rant on its website blaming the 9/11 attacks on a global Zionist conspiracy.
Supporters of football club PAOK had also attacked the headquarters of the Golden Dawn in Thessaloniki, after the party made a provocative comment about the club's Albanian player Ergys Kace.
With the party gaining support even in middle-class neighbourhoods in Athens, some commentators have argued that the ruling conservative New Democracy party, which did not condemn the attacks, should forge links with the Golden Dawn. Many fear the Golden Dawn was set to improve on its 7% share of votes in elections next year
"It is a particularly worrying turn of events that we should now have a debate suggesting that Golden Dawn be brought in from the cold," Psarras said. "Talk that it should end its isolation and link up with New Democracy is dangerous at a time when Greece is going from bad to worse."
© Copyright IBTimes 2023. All rights reserved.