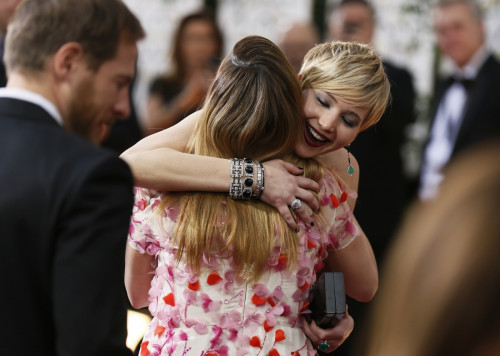 Jennifer Lawrence added another trophy to her cabinet of accolades after winning the Best Supporting Actress in a motion picture category for her performance in American Hustle at the 2014 Golden Globes awards.
What she can also add to her bank of awards is possibly being one of today's best loved actresses.
Since Lawrence burst onto the scene, her 'normality' in the face of hype, movie studio and fashion industry adoration, as well as the general Hollywood lifestyle has garnered no signs of wavering.
For example, pictures like these are diamonds, compared to the sea of entertainers that take themselves far too seriously.
The best photo from last night's #GoldenGlobes http://t.co/E3NVHEGv8k pic.twitter.com/XEvG3QuUnL

— IndyArts (@IndyArts) January 13, 2014
Apart from her talent for photobombing, as many people have put it, she's just a gifted girl-next-door that made it big but kept her ego in check.
Amongst the ocean of plastic perfection, ropey acting performances, and persistently over-sexualised fodder to catalyse film sales, Lawrence pours a bucket of cold water onto predictable Hollywood behaviour.
You won't find her falling out of a nightclub but you will find her falling up the stairs.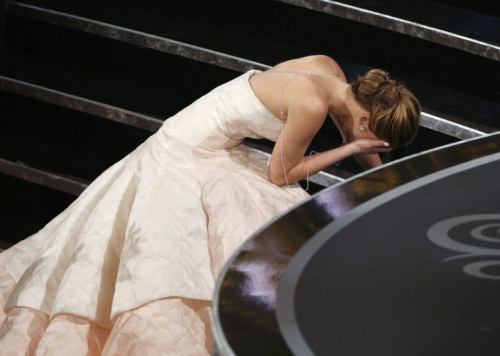 After Lawrence tripped up the steps, as she went to accept the award for best actress for her role in Silver Linings Playbook at the 85th Academy Awards last year, her response to goading reporters was classic.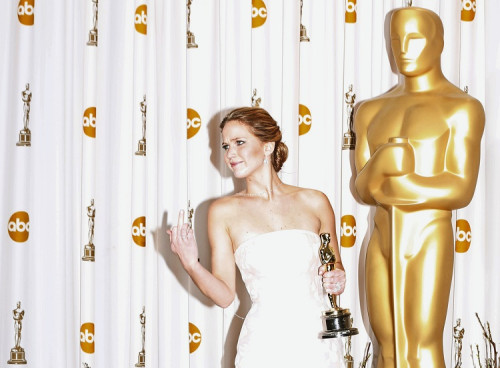 Following that, her ability to mock the banality of some of the questions asked in the press junket post-Oscar win, makes her fans adore her even further.
While cynics may see her goofy nature as well tuned publicity exercise, it's hard to ignore her random enthusiasm for the small things.
But, she also takes us along for the ride when the 'big things' happen. After her Oscar win, she clearly couldn't contain her excitement over Jack Nicholson gate crashing her post-award win.
Meanwhile, despite owning the silver screen with incredible performances in The Winter's Bone, Hunger Games, and Silver Linings Playbook, she has not forgotten those back at home and her friends before she became famous.
Above all, we all adore her for proving that it is possible to be a talented, humble, funny, and gorgeous actress without losing your sense of self and having fun in the process.