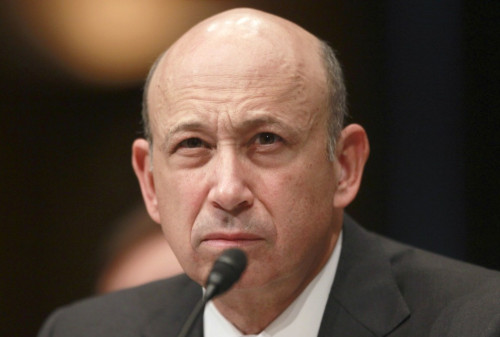 Investors in Goldman Sachs are seeking a target for annual returns that is higher than the level of returns required for chief executive Lloyd Blankfein and other top executives to earn their bonuses.
Investors are hoping that Goldman will end its status as the only major investment bank that does not declare a public profitability target, despite its stock price almost doubling in the past two years.
Goldman is expected to report a fourth consecutive year of lower profitability than it had in the decade before the financial crisis. But the company's board of directors set a 10% return-on-equity target for top executives to earn their long-term bonuses.
Goldman's rivals JPMorgan reported an 8% return on equity for the first three quarters of 2013, while Morgan Stanley posted 6% and Citigroup revealed a 7.8% return on equity for the same period.
Before the financial crisis, Goldman used to post a 30% return on equity.
For the first nine months of 2013, Goldman reported a return on equity of 10.4%, 10.7% in 2012 and 3.7% in 2011.
However, while Blankfein has called this amount "hardly aspirational," analysts and investors have asked executives for a goal during six of the last seven earnings calls and conference presentations.
"It does come up a lot with investors, how long do they have?" said Roger Freeman, an analyst at Barclays.
"It's a question of time, whether the environment for dealers gets better fast enough to avoid being in a difficult position of having to put a target out there that's meaningfully higher than where they're at."
Keith Davis, an analyst at Farr, Miller & Washington added in a statement that "I don't think that is a target that management would want to put forth for investors. It would almost certainly be received negatively."
According to a Bloomberg analyst poll, the full-year return on equity probably will be 10.4% at Goldman.
"Most investors prefer clarity over uncertainty," said Christopher Lee, a money manager at Fidelity Investments.
"In the absence of having explicit targets, whether you believe them or not, it can in general be an overhang."