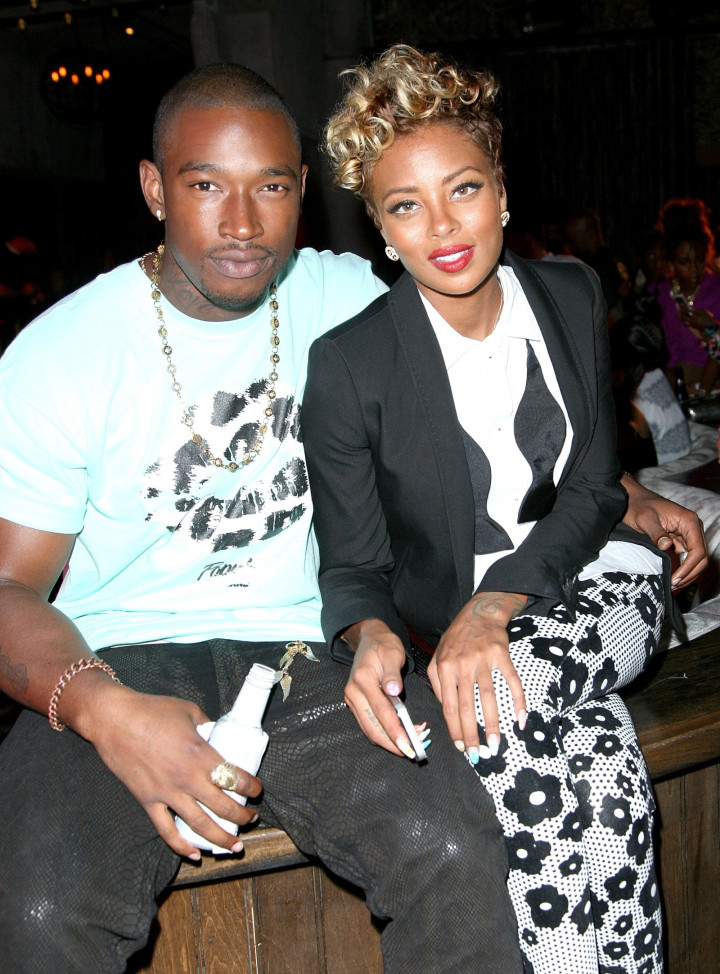 Hip hop star Kevin McCall may have reignited his ongoing feud with former girlfriend Eva Marcille after seemingly implying that the supermodel is crazy on social media.
The 29-year-old singer and songwriter, who has a daughter with the former America's Got Talent winner, decided to take a swipe at his ex by posting a cryptic message on Instagram.
All the drama started after Run's House star Angela Simmons posted a picture of a ticket stub from a trip to the cinema to watch Gone Girl, a film adaptation of the critically acclaimed 2012 novel by Gillian Flynn of the same name.
The complex plot follows Nick Dunne, played by Ben Affleck, in the wake of the disappearance of his wife Amy, played by Rosamund Pike.
Simmons captioned the image: "Talk about intense! Wow! What a movie! Crazy lady!!!"
McCall decided to add his two cents by leaving the comment: "Some of us Men go thru that in real life... but imam sit back and sip this Henny".
Within minutes fans took to social media to respond to his comment.
"@keveinmccall lol amen brother," one said.
You may recall that Marcille was granted full custody of their daughter Marley earlier this year after she filed a restraining order against McCall.
He has been ordered to not to come within 100 yards of Marcille and their nine-month-old after he allegedly kicked down several doors in their home, threatened to punch her and tried to snatch the baby out of her hands.
"It is unfortunate that life has thrown a curve into Eva's life but as a responsible parent and adult she's taking steps to ensure the safety and well-being of their child and herself," Marcille's rep said at the time.
The former couple have continued to air their dirty laundry on social media.
Although McCall has not commented on the domestic violence allegations, in May he accused Marcille of "doing anything to drag her little lie/scene outta the young and restless... out and get some blog attention."