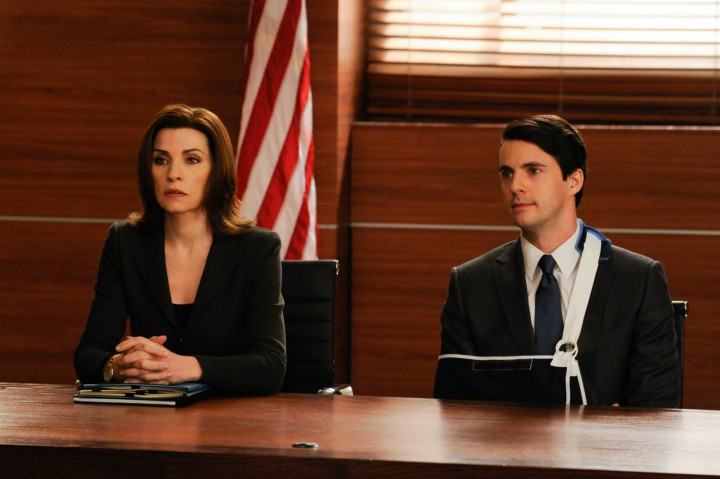 The Good Wife Season 6 started with a bang with a shocking twist in episode 1, The Line. To everyone's surprise Cary was taken to jail while Alicia was seen struggling to arrange the bail money to release him and thereby clear his name from a false exorbitant drug charge.
The second episode of the CBS courtroom drama will focus on Alicia's struggles to maintain the reputation of her firm Florrick/Agos and bring Cary back from jail.
In the upcoming episode Lemon Bishop may help her get the amount of $1.3 million for Cary's bail, but Finn Polmar may turn an obstruction for Alicia as he will argue that the bail money has come from a drug dealer which could weaken Alicia's bail application.
The official synopsis of episode 2 Trust Issue via Cartermatt reads:
"Alicia scrambles to hold onto Florrick/Agos' biggest client as the firm continues to struggle with an internal legal crisis. Meanwhile, Diane continues to plot her move from Lockhart/Gardner and looks for partners to bring with her to the new firm."
However, there are chances that in order to protect his own interests Bishop may kill Cary behind the bars, a New York Times report says.
Alicia's relationship with Peter may come under scrutiny as their marital distance will reportedly drag Peter towards another sex scandal.
Previously, there were reports about Peter eyeing his intern as their marriage remains on the rocks.
The Good Wife Season 6 episode 2 Trust Issue airs on 28 September on CBS.