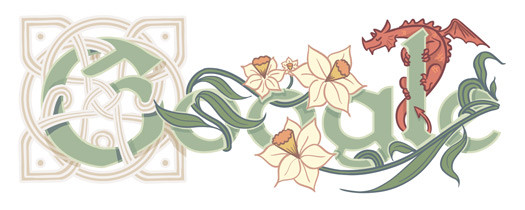 Google has celebrated St David's Day with a doodle depicting symbols of Wales including a red dragon wrapped around the letter L and surrounded by daffodils.
St David's Day falls on 1 March every year and commemorates the life of Wales's most famous son, who is thought to have been born around 500AD.
Educated in Cardiganshire, he travelled relatively widely, and founded religious centres in the west of Britain, including one at Glastonbury in Somerset.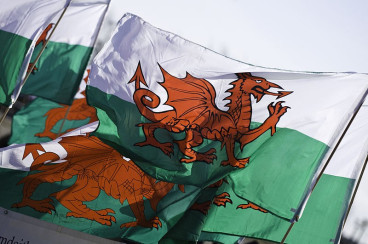 He ended up at Glyn Rhosyn, now St Davids in south-west Wales where he set up a religious community. It was believed that he had special powers that could help against the invading Normans.
His death has been put at this day on 569, although that has been revised to as late as 601. In 1120 he was canonised by Pope Callactus II and then later declared the patron saint of Wales.
There was an attempt to make the day a bank holiday but that was rejected by the former prime minister Tony Blair in 2007, even though it had the backing of 90% of the Welsh.
The day was declared a national day of celebration in Wales in the 18th century with parades and festivities taking place although it is not a public holiday.
This year is the 10th time Google have marked St David's Day with a doodle.