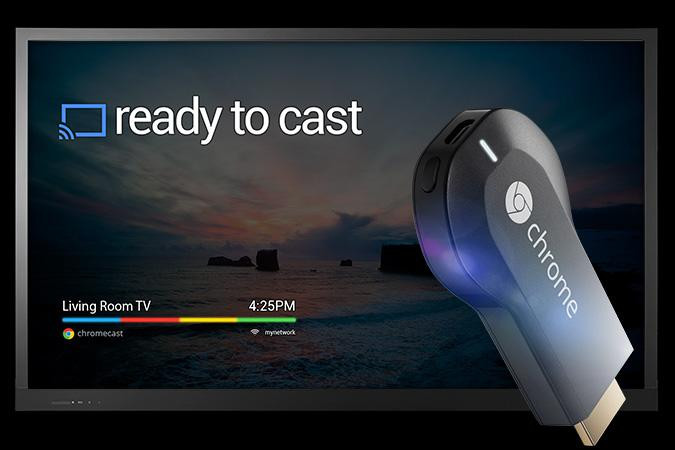 Google continues to add functionality to its Chromecast streaming dongle with ESPN, MLS, anime video app Crunchyroll and Google+ Photos the latest additions.
Google launched the Chromecast in the UK in March costing just £30 having initially launched it in the US last year. While the number of apps which supported the streaming service initially were limited, Google has continued to roll out updates for the device.
The most recent announcement is the addition of support for sports channels ESPN and the Major Soccer League app in the US, as well as the ability to turn your TV into a large photo frame with Google now adding Chromecast support to its Google+ Photos app.
World Cup
With the Brazil World Cup just over a week away, the support of the WatchESPN app will allow users to stream live coverage of the games to any TV which has a spare HDMI port to plug the Chromecast into.
The WatchESPN app requires users to have a subscription to the channel, either independently or as part of your pay-TV package.
Google has also announced that the MLS MatchDay app now also supports Chromecast for fans of football (or should that be soccer) in north America.
Photos and anime
For everyone else, Google has also announced the addition of Chromecast support for the Google+ Photos app allowing you to turn your TV into a photo album and share photos and videos stored on your Google account with family and friends.
Google last month expanded the reach of Chromecast by launching it in a number of new countries including South Korea and to add extra appeal in that market, the company has announced support in the Crunchyroll app.
"Whether you're a casual anime fan or the hardcore otaku, Crunchyroll is your one-stop-shop with over 25,000 videos and 12,000 hours of Anime, Korean Drama and Live-Action titles. Premium Subscribers can even catch episodes just one hour after Japanese TV broadcast," Google said.