Google could face large fine by EU over Android anti-competitive practices
EU wants to stop Google forcing smartphone manufacturers to pre-install Android OS.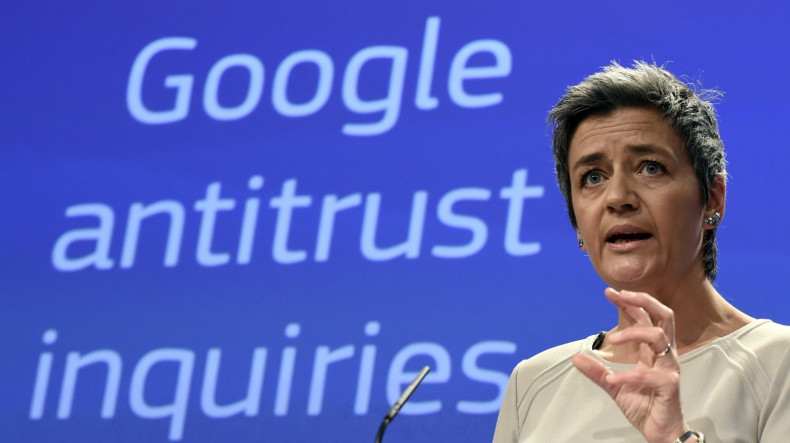 Google might face a "large fine" for anti-competitive practices by the European Union, which is considering stopping the company from paying smartphone manufacturers to pre-install its Search service on their devices.
The Commission launched an investigation after it received a complaint from FairSearch – a group of businesses that wants to enforce laws to prevent anticompetitive behaviour affecting consumers – in 2013. Admarketplace.com, Allegro, BusCapé, CEPIC, Expedia, Foundem, Nokia, Oracle, Trip Advisor and Twenga are the members of the group.
In April, Google received a copy of a 150-page complaint from the organisation, which was seen by Reuters, that states the EU was accusing the company of exercising its dominant market position as the owner of the Android mobile operating system to shut out rivals.
In its statement of objections, the EU antitrust regulators said it is planning to stop Google from paying or discounts to manufacturers for pre-installing Google Play Store with Google Search.
The regulators also want to prevent Google from forcing smartphone vendors to pre-install its Android apps. The document state Google "cannot punish or threaten" companies for not obeying its conditions.
The document said Google could face a large fine for the anti-competitive practices. "The Commission intends to set the fine at a level which will be sufficient to ensure deterrence," the document reads.
The fine amount is based on the revenue Google generated from AdWords clicks in Europe, Google Search product queries, Play Store apps purchases and AdMob's in-app advertisements.
Google in a statement said, "We look forward to showing the European Commission that we've designed the Android model in a way that's good for both competition and consumers, and supports innovation across the region."
In a separate case, the Commission could fine Google of favouring its own shopping services over the rivals, suggests another charge sheet.
A document sent to Google in July this year states the search giant might have to rank its rival shopping services equally as its own service.
The Commission sent two statements of objections to Google and its parent company Alphabet. The current objection on comparison shopping comes after a similar statement was issued to the company in April 2015.
Russia's anti-monopoly watchdog Federal Antimonopoly Service fined Google R438m ($6.75m, £5.2m) for violating antitrust rules on mobile devices, after country's largest search engine Yandex NV filed a complaint in 2015.