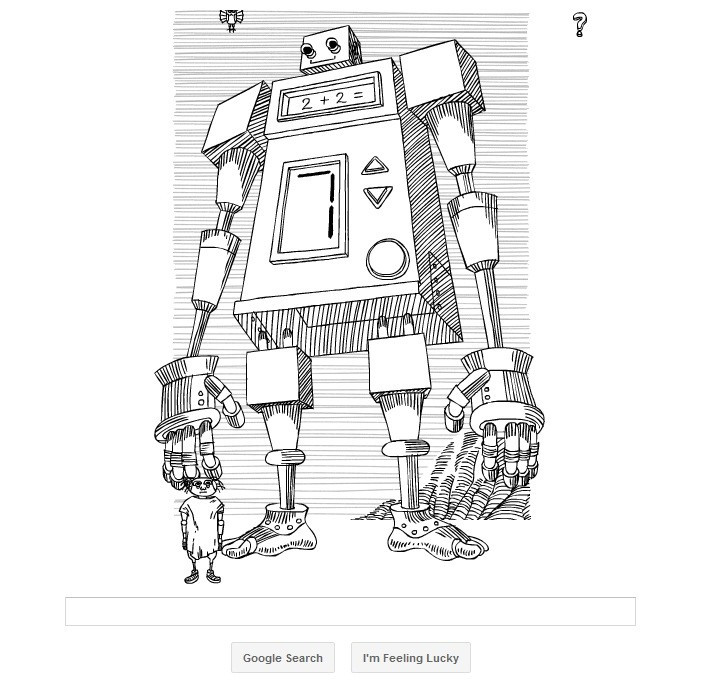 Today's Google Doodle has celebrated the 60th anniversary of science fiction writer Stainslaw Lem's first publication The Astronauts.
In one of the most elaborate Doodle's yet, the animation contains a character with a resemblance to Polish writer who comes into contact with a giant robot.
Visitors to the Google homepage are then asked to interact with the robot by taking part in a series of mini-games which test your logic and timing.
As a result of today's Google, 'Today's Google' and 'Stanislaw Lem' have bothbee trending worldwide on Twitter as users seek more information about the doodle.
The animation sequence ends with a message that the art was inspired by Daniel Mroz's illustrations for The Cyberiad, a series of short stories by the author, who died in 2006 aged 84.
Lem his perhaps best known for his book Solaris, published in 1961. it was made into a film by the Russian director Andrei Tarkovsky in 1972 and again by the US director Steven Soderbergh in 2002.
Lem's books have been translated into 41 languages and have sold more than 27 million copies.
He died at the age of 84 in 2006 after suffering from heart disease.