Google and parent company Alphabet have shut down all Google Glass-related social-media accounts, including Twitter, Google+ and Instagram. The move to kill off the Google Glass brand name comes as the 'Enterprise Edition' device for business continues to be developed.
After publishing tweets, messages and photos under the #throughGlass banner for several years, the social-network accounts have been closed down because Glass is no longer being made available to the public. The head-worn gadget with a camera and display drew huge interest from technology fans upon release, but when it went on sale for £1,000, very few people bought it.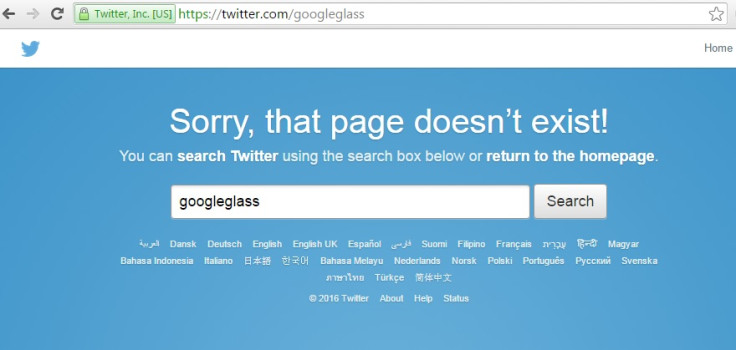 Although the consumed-focused Glass: Explorer Edition is dead, insiders at Google and its Project Aura division say a new Glass: Enterprise Edition is only just starting to be rolled out more widely. The Aura team are known to be working on several different products, all understood to be under the Glass brand. These are wearable gadgets, but only one of these takes a similar form to the original Glass.
Writing in its final Google+ post on Friday (22 January 2016), the Google Glass account said: "Hi Explorers, we've had a blast hanging out with you on G+ throughout the Explorer Program. From now on, if you have any questions about your Glass, you can get in touch with us here: https://support.google.com/glass/answer/3079854."
Despite a couple of recent leaks, Google is being much more secretive about Glass: Enterprise Edition. Companies involved in Google's Glass for Work programme have been receiving the new version since early 2015, but have agree not to release images or information to the public.
A huge publicity drive for the original Glass didn't translate into sales, and is widely believed to have hindered them: simulations published to demonstrate what Glass was meant to do were too far from the reality when it finally went on sale. Battery life was also too short for Glass to be useful for many consumers.