Google Maps will help you dodge traffic jams as voice alerts finally arrive for iOS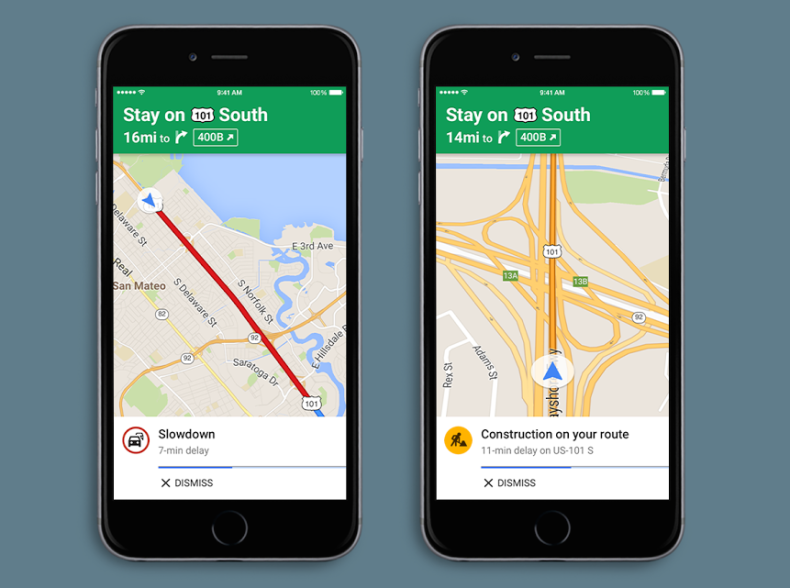 For anyone who uses Google Maps on their iPhone or iPad for navigation when driving, things are about to get a lot smoother after an update that brings spoken traffic alerts and incident reports on your route.
The update, which takes effect when you download the latest version of the app, will integrate spoken traffic descriptions and give you a summary of how your journey looks before you leave.
Perhaps the most useful feature is the Waze-like alert that will tell you if there is congestion ahead and what's the best alternative route to take.
It might be a simple addition, but it is certainly something that will keep drivers on schedule and help them to dodge those life-sapping traffic jams.
Voice alerts have been available on the Android version of the app since May, but now the feature is rolling out to iOS users.
"While you're on the road, Google Maps will give you a heads up if congestion lies ahead, and how long you'll be stuck in a jam," Google said when it launched. "You'll also get the option to take alternate routes, including explanations for why one is recommended – whether it's the fastest or avoids an incident."
This iOS update comes after an overhaul to Google's other navigation app, Waze – an increasingly popular crowd-sourced mapping app where users report real-time traffic issues and police speed traps as they go for other users to see.