Google marks birthday of Samuel Johnson, pioneer of the 1st 'search tool' the dictionary
Its Doodle commemorates his 308th birthday.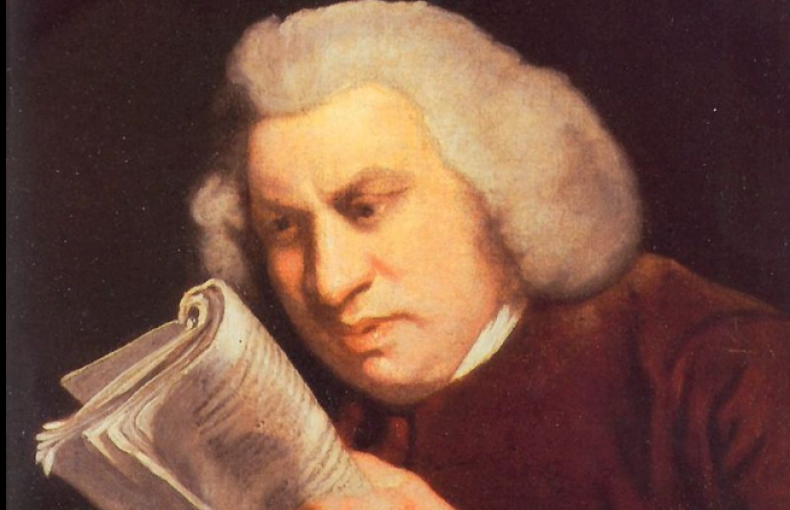 In the not too distant past, if you had to search for a tricky word such as, say, 'lexicographer', you would have probably heaved a hefty vertebrae-endangering tome off your shelf and leafed through its many dusty pages.
In an era of smart phones and even smarter search engines, such a process may seem positively 'antediluvian' (you might as well look that one up too) however it is worth remembering the distinguished man of letters who pioneered it all.
You could say that Samuel Johnson, born 308 years ago on Monday (18 September) was the forefather of the search engine when he published in 1755 the 18-inch A Dictionary of the English Language, the culmination of nine years' work.
Back then it was described as one of the "greatest single achievements of scholarship" and it retained the status of being the language's main dictionary until the publication of the Oxford English Dictionary some 150 years later.

His edition had just over 42,000 entries, well shy of the 250,000 words that exist in the English language today and although it was not the first ever dictionary, it was at that time the most comprehensive repository of knowledge, containing details on 18th century language and culture.
He was also a poet, essayist and critic and compiled a collection of the works of Shakespeare.
He is also the person who coined such aphorisms as: "When a man is tired of London, he is tired of life", "Patriotism is the last refuge of a scoundrel", and "Much may be made of a Scotchman, if he be caught young", although Caledonians may beg to differ.
Dictionary use is in decline thanks to the technology we now have and due to search engines like Google which has paid tribute to the great man in their latest Doodle, a word which does in fact exist on page 638 of his hallowed tome, although back then it meant something different, being defined as an "idler" or a "trifler".
Wonder would he would have made of the word Google?