The 18-year-old man suspected of putting a bomb on a tube train was only apprehended by chance as he was trying to flee the country, it has been reported.
Eyewitnesses said the teenager, thought to be from Iraq, was questioned by two unarmed police officers in Dover just before he was detained.
Tourist Daniel Vaselicu, 31, said, according to the Telegraph: "My opinion was that he was a homeless guy and that's why they were interrogating him. He was looking normal, not fighting or worried or concerned."
The teenager being questioned by police is thought to have arrived in the UK as an orphan refugee and had got into the UK after he was processed through a migrant centre in Kent having been at the so-called Jungle camp at Calais.
Neighbours of the foster parents who housed him in Sunbury-on-Thames said he had been spoken to several times by police and that plain clothes officers were regularly seen at the property owned by Penny and Ron Jones, the Telegraph reported.
Stephen Griffiths, 28, told the paper: "Police have been at this address a few times in the last couple of weeks.
"At the time we just put it down to it being foster kids that needed to be spoken to. But it clicked in my head earlier - what if one of the children was under investigation or surveillance?"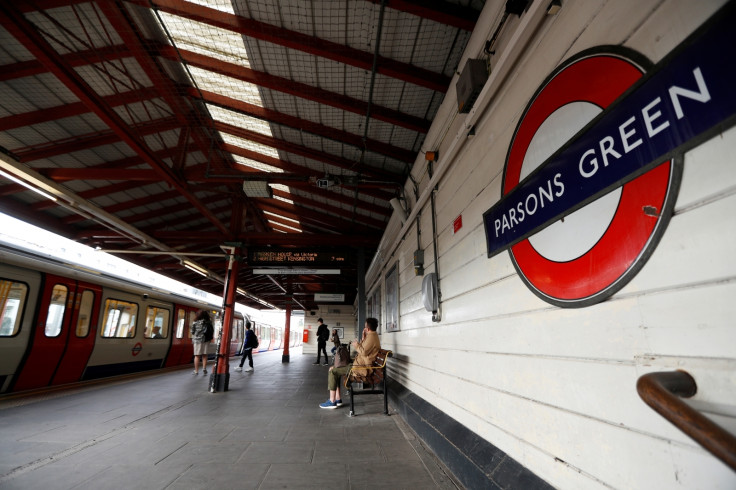 The paper reported that the couple had returned to foster caring to help resettle teenagers from overseas but had contacted police because they were not able to cope with the refugee.
Aaron Nye, a former foster child of the couple, said: "I really feel for the Penny and Ron. It's dreadful for them and it has made me quite emotional - they never asked for any of this and they have been so good to so many kids."
London's Metropolitan Police have commented on whether the teenager was known to them. Meanwhile, the terror threat for the UK has been downgraded from critical to severe as Home Secretary, Amber Rudd said there was "no evidence" that Isis was behind the attack.
She told the BBC: "But as this unfolds and as we do our investigations, we will make sure we find out how he was radicalised if we can," she said.
A second man has been arrested who has been named as Yahyah Farroukh, according to the Mirror, which said he was registered as living at the address where police conducted a search.