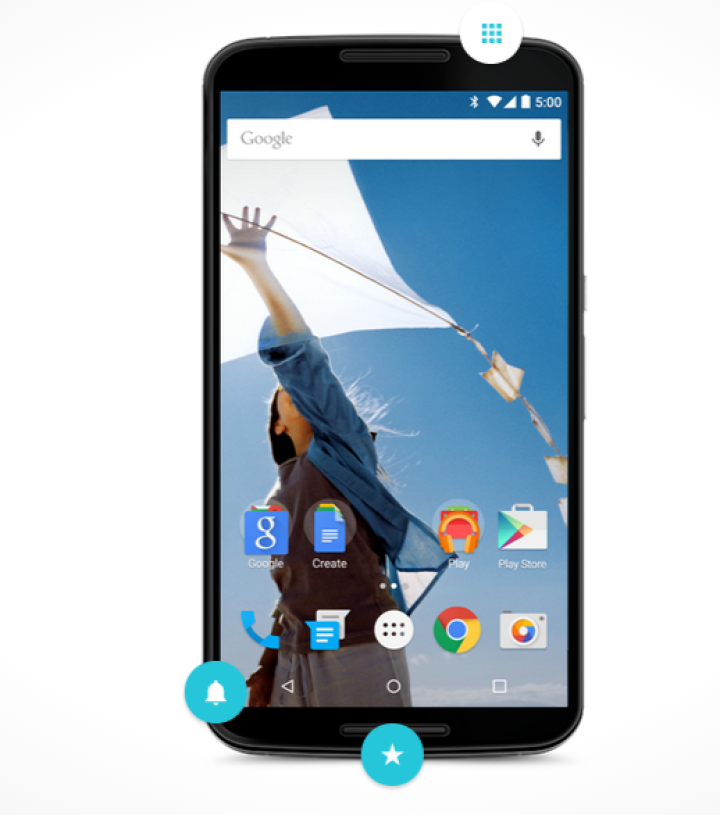 If you are a user of Google's Nexus device range, and if you have received the internet giant's Android 5.0 (Lollipop) update, then check out for a brand new feature that lets you indulge in touchless communication with your devices.
According to a Gadgetzarena report, Google will bring a 'Hands-free' feature that is expected to be similar to the 'Touchless Control' functionality within Motorola's Moto X smartphones.
However, it is not known whether the hands-free feature has already rolled out within Google's Android Lollipop (official rollout for Nexus devices began on 12 November).
Nonetheless, it is worth waiting for the new feature considering the fact that smartphone operations will get all the more intuitive and less cumbersome with 'hands-free' support.
Google's Hands-free functionality is expected to function in the same way as the 'Touchless controls' feature within Moto X. This feature should let Nexus devices respond to voice commands thrown at it by users especially to find received notifications or even the time.
The 'Hands-free' functionality should also enable speech output from within Nexus devices, along with providing an offline speech recognition option as well.
In summary, the 'Hands-free' feature is expected to bring voice search and spoken notifications to Nexus devices.
To check out the feature, just try changing the primary language of your device.
Do let us know if you have received the 'Hands-free' feature, along with the Android Lollipop OS upgrade.
Devices for which Android Lollipop is now rolling out
Google has officially begun rolling out Android Lollipop for users of Nexus 4, Nexus 5, Nexus 7 and Nexus 10 smartphones and tablets.
As of now, Motorola has also announced the Android L rollout (via OTA) to users of its Moto X Pure Edition variant and Moto G (2014) users in the United States of America.