Google Android Lollipop OTA Update now Official for Second-Gen Motorola Moto G Variants and Moto X Pure Edition Users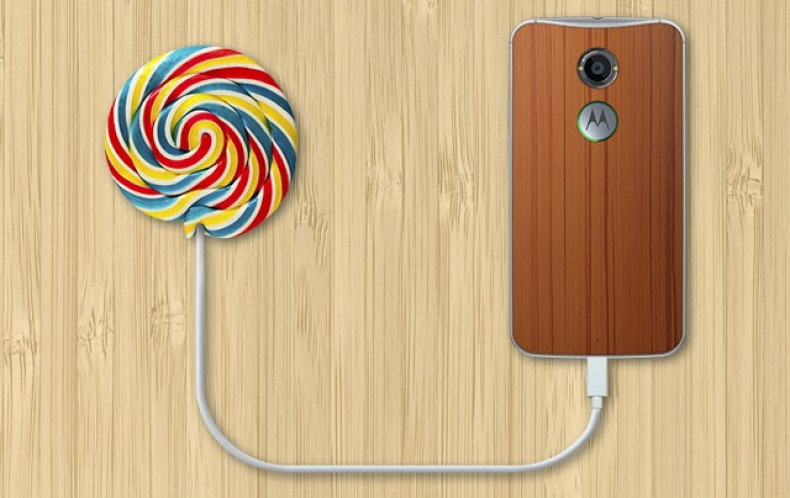 The most expected Google Android 5.0 (Lollipop) OS upgrade for Motorola smartphones has officially arrived, and will be available via the over-the-air (OTA) mechanism.
"Get ready for something sweet! Android 5.0, Lollipop is officially here for some of our Motorola devices", Motorola said in its official blog post.
According to the blog, Android Lollipop will be available for the users of the following Moto smartphones:
Moto X (2014) aka second-gen Moto X – Pure Edition
Moto G (2014) aka second-gen Moto G – US GSM edition
Moto G (2014_ - Global GSM retail variant sold in the US
If you are using any of the above smartphones, do remember that the Android Lollipop is currently live in the US, and will roll out in phases to Motorola users residing in other countries.
The official rollout of Android Lollipop for certain variants of Motorola smartphones comes after the US based company (now acquired by Lenovo) rolled out Android Lollipop to Moto X (2014) users having signed up for its 'Soak Test'.
Here are some enhancements brought along by Android Lollipop, for users of the above mentioned Motorola smartphone variants:
Material Design UI: Perhaps the most important new feature, the Material Design user interface brings a new look and feel to Moto smartphones. This new look and feel lets users enable better, more natural touch screen interaction, and brings about new colours, typography and edge-to-edge imagery features.
New notification control: Users can view and even dismiss notifications on the lockscreen without even bothering to unlock their smartphones.There are also new 'Downtime' and 'Interruption' settings that let users control notifications.
Multi-user modes: Another important feature of Android Lollipop is that, it lets users create multiple accounts so that the device can be shared and used between multiple users without having to create customized settings each time.
New Flashlight: The new flashlight can be activated by just swiping down with two fingers from the status bar. Settings for this particular feature can be viewed in the 'Quick Settings' sub section.
Battery Saver: Battery settings panel now shows an estimated projection of the remaining time while discharging or charging. A new battery saver mode can also be enabled by users, to save power by reducing performance and certain background data functions to extend battery life considerably.
Apart from Motorola, Google has also made official the Android Lollipop OS update for users of its older Nexus range of devices viz Nexus 4, Nexus 5, Nexus 7 and Nexus 10.
South Korean electronics giant LG is also set to join the Android Lollipop race very soon, by releasing the update to users of its flagship G3 smartphone (before other devices).