Newer Nexus 6 Smartphone Units Finally Hit US: Where to Buy and Carrier Options
Newer Google Nexus 6 stocks will also be available on Google Play every Wednesday, and on Motorola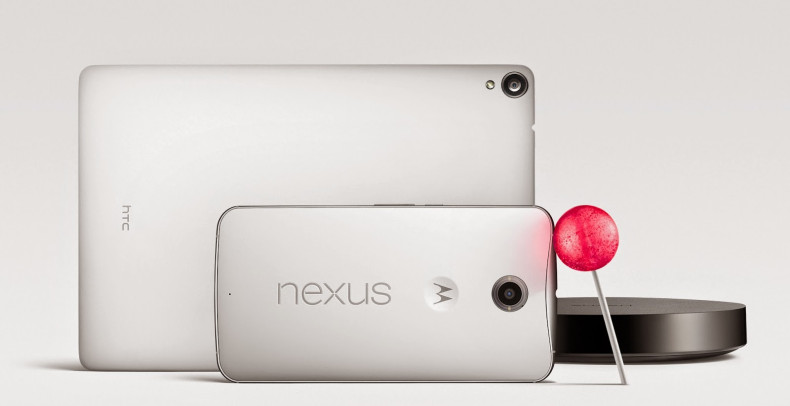 Google's Nexus 6 high-end smartphone, which was launched with much fanfare last month, is finally available for purchase and orders in the US, both via wireless carriers and official sources.
If you are a potential buyer of the Google Nexus 6, manufactured by Motorola, then there is great news.
Major wireless carriers in the US have opened bookings along with retail availability, with orders going live from 12 November, Wednesday, across Northern America.
Where to order/buy Nexus 6 in US? What are the plans offered?
AT&T, one of America's major wireless carriers will start taking orders from 12 November, both online and via its brick-and-mortar retail stores spread out across the US.
Plans offered: If you order Google's Nexus 6 smartphone from AT&T, you can avail the device for $0 down payment and by paying $22.77 (£14.31) per month as per AT&T Next 24 plan.
You could also choose from the carrier's AT&T Next 18 and AT&T Next 12 plans, with EMIs at $28.46 (£18)/month and $34.15 (£21)/month.
Carrier contract subscription: AT&T is offering Google Nexus 6 at $249.99 (£157), for customers opting to subscribe to a two-year wireless carrier contract.
Unlocked Nexus 6 also available for purchase: However, if you are in no mood to subscribe to fixed carrier contracts, then an unlocked Nexus 6 is available for purchase via AT&T for a whopping $683 (£429).
The colour scheme offered by AT&T is Midnight Blue.
You can buy Nexus 6 from Sprint, starting 14 November, across its online and physical retail stores in US.
Plans offered:
You can own a Nexus 6 (from Sprint) for $0 down payment and by paying a fixed $29 (£18)/month for 24 months.
However, the price of Google Nexus 6 under a Sprint two-year carrier contract, is yet to surface.
But an unlocked Nexus 6 smartphone will have a staggering price tag of $696 (£437) on Sprint.
Buy via T-Mobile
T-Mobile was earlier expected to launch its carrier-bound Nexus 6 on 12 November, but has now put forward the release date of the high-end smartphone to 19 November, in an apparent bid to stock up sufficient units.
However, you can pre-register on the carrier's website, to get notified on priority regarding the time of availability of Nexus 6, on 19 November.
Plans offered: T-Mobile is offering the Android L-driven smartphone for $0 down payment, and at equated EMIs of $27.08 (£17) per month for 24 months.
Both the on-contract and off-contract pricing details of Nexus 6 are yet to be made public by T-Mobile at the moment.
With Nexus 6 smartphone stocks on Google Play facing increased buyer demand, the internet giant has announced that it would replenish Nexus 6 stocks with newer units, every Wednesday.
On the Play Store, a 32GB variant will cost $649 (£408), whereas the 64GB model will have a price tag of $699 (£458).
Initially, the smartphone will be offered only in the Midnight Blue outer colour scheme.
Verizon and US Cellular are yet to announce availability and customised plans for Nexus 6.
Motorola is offering the Nexus 6 through its official web-portal, and the company has put a $650 (£409) price tag on the smartphone.
Currently, Nexus 6 units are out of stock, on Motorola's web portal. However, you can choose to be the first to receive notifications regarding availability of newer stocks.
Click here to subscribe to get notified on priority.
Key technical specifications of Google/Motorola Nexus 6:
5.96in capacitive AMOLED display, enclosed within Gorilla Glass 3
Android 5.0 'Lollipop' operating system; straight out of the box
2.7GHz quad-core Qualcomm Snapdragon 805 processor
3GB RAM
13MP rear camera with dual-LED flash
2MP front snapper
32/64GB fixed internal storage
4G LTE, Bluetooth 4.0, NFC, Wi-Fi and microUSB connectivity, and
3220 mAh non-removable Lithium-Polymer battery that is claimed to offer talktime of up to 24 hours, along with a claimed standby time of 330 hours.