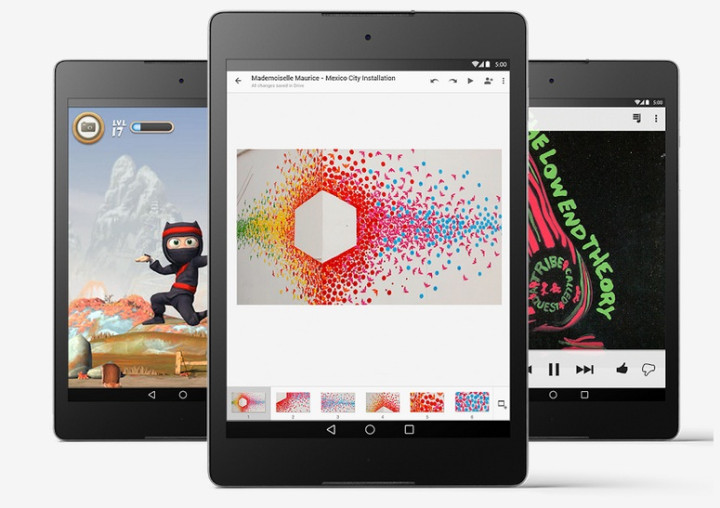 Folks at Phone Arena have recently conducted an extensive battery life test by pitting Google's flagship tablet, the Nexus 9, against a bunch of competitors to determine the fastest charging time and the best battery life performance among the given devices.
Quite interestingly, Google's 9in slate comes out on top with a whopping 9 hours and 24 minutes of battery life during the custom web-script test, which is designed to replicate the power consumption of typical real-life usage.
On the contrary, the Nexus 9 finishes second behind Samsung Galaxy Tab S 8.4 in the charging time test, with a charging time of 254 minutes for a single recharge from zero to full.
The battery-life scores for Nexus 9's nearest competitors are listed below (higher is better):
Samsung Galaxy NotePRO 12.2 - 8 hours and 58 minutes
Apple iPad Air 2 - 7 hours and 27 minutes
Samsung Galaxy Tab S 10.5 - 7 hours and 2 minutes
The charging time scores for tablets finishing in first three places are as follows (lower is better):
Samsung Galaxy Tab S 8.4 – 188 minutes
Google Nexus 9 – 254 minutes
Sony Xperia Z2 tablet – 342 minutes
Check out Nexus9's battery-life and charging time performance in comparison with other tablets in the charts below, courtesy of Phone Arena: