US Republican Representative Dana Rohrabacher says a "rendezvous" is being set up between himself and President Donald Trump to directly relay "specific information" about the hack of the Democratic National Committee in 2016 from WikiLeaks founder Julian Assange. Earlier this month, Rohrabacher met with Assange at the Ecuadorian embassy in London where the Australian national has been holed up since 2012.
"It is my understanding from other parties who are trying to arrange a rendezvous with myself and the President, it is being arranged for me to give him the firsthand information from [Assange]," Rohrabacher said in an interview with Sean Hannity, first reported by CNN.
The California congressman was the first US lawmaker to meet with the founder of the notorious whistleblowing site - a move that drew fierce criticism from Democrats.
In January, US intelligence agencies concluded in a report that Russian President Vladimir Putin orchestrated a complex "influence campaign" to hurt Hillary Clinton's chances, undermine American democracy and help Trump win the vote. It also assessed with "high confidence" that the Kremlin directed the hacks on the DNC and top Democrats before relaying the stolen information over to WikiLeaks to publish online.
Assange has previously denied that the stolen material came from Russia or any "state party". Foreign Policy recently reported that WikiLeaks allegedly rejected a cache of documents related to the Russian government during the 2016 election.
A new recent bill proposed by the US Senate Intelligence Committee aims to officially label WikiLeaks as a "non-state hostile intelligence service".
Rohrabacher earlier said that Assange "emphatically stated" during their three-hour meeting that Russia was "not involved in the hacking or disclosure" of the DNC servers and emails, adding that they would go into "further details in the near future".
Speaking to Hannity, Rohrabacher said the information and evidence provided to him by Assange portrayed the DNC hack to be an "inside job".
"If the information comes out, there will be an outrage among the American people that their time has been wasted," Rohrabacher said. "They've had this story over and over and again shoved down their throats as if the Russians colluded with Donald Trump, and this is an attempt, as I say, to negate their vote in the ballot booth.
"When the American people realize that this is a con job and a power grab they'll be upset."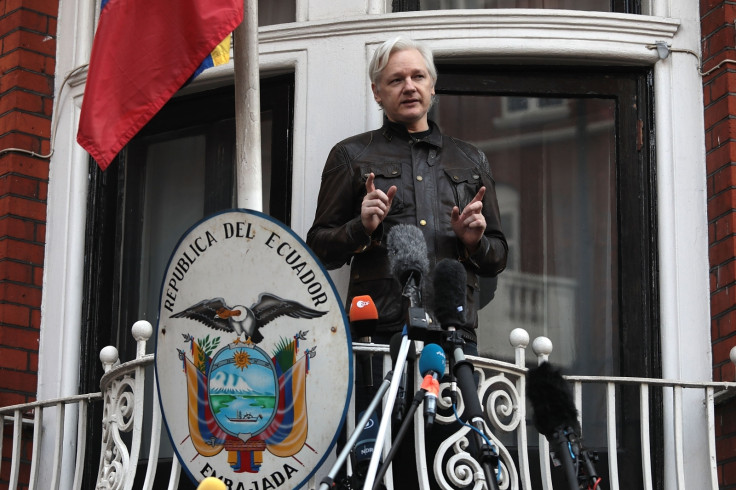 Rohrabacher said he is now trying to "get this out in the public" and "get this Julian Assange thing straightened out so that people know that it wasn't the Russians that hacked into the system and that's not how this information was released".
He added that he is also looking to call on Congress and his "Republican friends" to having a hearing "specifically on Hillary and Russia".
The congressman previously said that he would also convey a request from Assange to give WikiLeaks a media seat inside the press room.
"Julian passionately argued the case that WikiLeaks was vital to informing the public about controversial though necessary issues," Rohrabacher said. "He hoped that Wikileaks — an award winning journalistic operation — might be granted a seat in the White House press corps. As a former newsman myself I can't see a reason why they shouldn't be granted news status for official press conferences."