WikiLeaks 'rejected' massive trove of documents related to Russian government during 2016 election
Founder Julian Assange apparently declined to publish and "gave excuse after excuse".
WikiLeaks reportedly rejected a huge trove of documents related to the Russian government during the US presidential election season last year. According to an unidentified source who sent chat logs to Foreign Policy, at least 68GB worth of data that allegedly came from inside the Russian Interior Ministry were sent over to the whistleblowing organisation.
While more than half the data had never been previously been released, the rest of the cache of documents, which revealed details regarding Russian military and intelligence operations in Ukraine, had been reported on by news outlets in 2014.
However, founder Julian Assange apparently declined to publish and "gave excuse after excuse".
"We had several leaks sent to WikiLeaks, including the Russian hack. It would have exposed Russian activities and shown WikiLeaks was not controlled by Russian security services," the source told FP. "Many WikiLeaks staff and volunteers or their families suffered at the hands of Russian corruption and cruely, we were sure WikiLeaks would release it. Assange gave excuse after excuse."
Foreign Policy was provided with chat logs that only included WikiLeaks' side of the conversation regarding its decision to reject the Russian documents.
"As far as we recall these are already public," WikiLeaks wrote at the time.
The cache was later quietly published elsewhere "to almost no attention or scrutiny," FP reports.
Responding to FP via direct message on Twitter regarding the Russian material, WikiLeaks said it rejects any submissions that "it cannot verify."
"WikiLeaks rejects submissions that have already been published elsewhere or which are likely to be considered insignificant. WikiLeaks has never rejected a submission due to its country of origin," the outfit wrote.
Over the course of the election campaign, WikiLeaks published a series of damaging and embarrassing emails and documents from the Democratic National Committee, Hillary Clinton's former campaign manager John Podesta's account as well as other top Democrats.
US intelligence agencies concluded in a report earlier this year that Russian President Vladimir Putin had ordered a multifaceted campaign designed to hurt Clinton's chances and help Donald Trump win the vote. The report assessed with "high confidence" that the Russian government directed the hacks on the DNC and Democratic officials before relaying the stolen material over to WikiLeaks to release online.
Assange has repeatedly denied that the stolen data came from Moscow.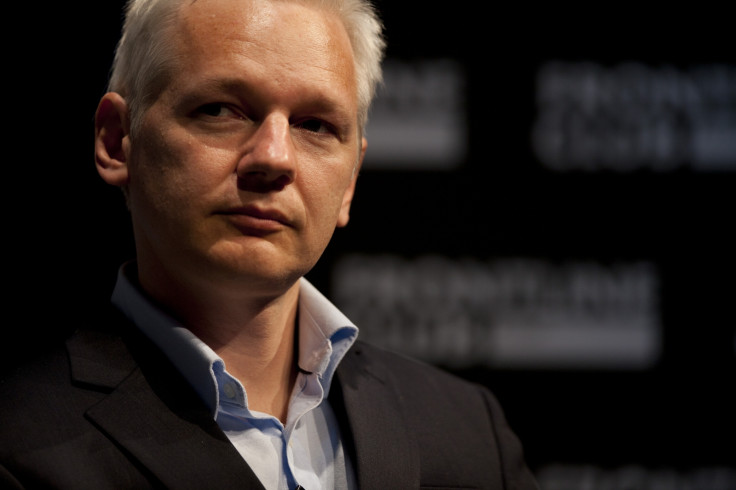 Later in 2016, the source of the Russian documents reportedly offered WikiLeaks some material from an American security company as well. However, the organisation allegedly turned down the information again.
"Is there an election angle? We're not doing anything until after the election unless its [sic] fast or election related," WikiLeaks wrote. "We don't have the resources."
It also added that any material not related to the 2016 election would be "diversionary."
"WikiLeaks schedules publications to maximize readership and reader engagement," WikiLeaks told FP. "During distracting media events such as the Olympics or a high profile election, unrelated publications are sometimes delayed until the distraction passes but never are rejected for this reason."
The news comes amid an ongoing FBI investigation, as well as other probes by multiple congressional committees, into Russian meddling in the 2016 election and any possible ties between President Trump's campaign and Moscow. The Kremlin has dismissed the allegations as "baseless" while Trump has denounced the Russia investigation as a "witch hunt."
Earlier this week, Republican congressman Dana Rohrabacher met with Assange at the Ecuadorian embassy in London where the Australian national has been holed up since 2012.
Following the three-hour meeting, Rohrabacher said Assange "emphatically stated that the Russians were not involved in the hacking or disclosure" of the DNC emails leaked during the race to the White House.
Rohrabacher said he plans to divulge additional specific information regarding the DNC leak "that is currently unknown to the public" directly to Trump.
© Copyright IBTimes 2023. All rights reserved.