Emily Ratajkowski has found a new way of promoting her new swimwear line – despite it being nearly sold out – by taking a dip with the likes of Al Pacino.
The 26-year-old model-turned-designer, who is priding herself as the face and body of her fashion brand Inamorata, sent her followers wild with her latest Instagram post.
In a black and white shot from New York, Ratajkowski peers over her shoulder in revealing high-rise swimwear which did little to protect her modesty.
She appeared to be standing in a bubbling hot tub with a poster of the iconic film Scarface behind her featuring the 1983 movie's main star, Pacino, in character as the iconic film gangster Tony Montana.
Ratajkowski captioned the shot: ''Loves a Russian bathhouse. Also, Scarface.''
Some of her 15.9 million followers flocked to comment on the shot, with one person switching up a line from the flick, writing: ''Say hello to my beautiful friend''.
Another wrote: ''You always look so amazing,'' while a third added: '' My 2 favorite things''.
Someone else simply put: ''Gorgeous''.
Ratajkowski, who was born in London to American parents, has recently caused controversy with her raunchy video in this year's Love Advent, which sees wearing lingerie and writhing around in spaghetti.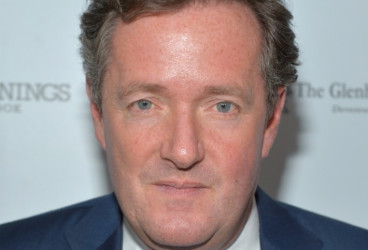 Good Morning Britain host Piers Morgan didn't hold back his opinion on the model's latest shoot, telling viewers last week: "I don't know quite what she is. She's a global bimbo."
His co-host Susanna Reid cheekily added, "Piers has got a personal vendetta against her. She likes to think taking her clothes off is promoting feminism."
Morgan responded: "She's posted something on Instagram about how what we are watching now is unbelievably empowering to feminists.
"For goodness sake - get some clothes on and get yourself a proper job," he added.
Responding to the backlash, Ratajkowski took to Twitter to clarify the "feminist statement".
She wrote, "Lol never said my love video was a feminist statement. But now it's worth saying that telling women what to do with their bodies & sexuality is actually just classic sexism. I can have opinions about feminism & also do sexy photo shoots k thanks."