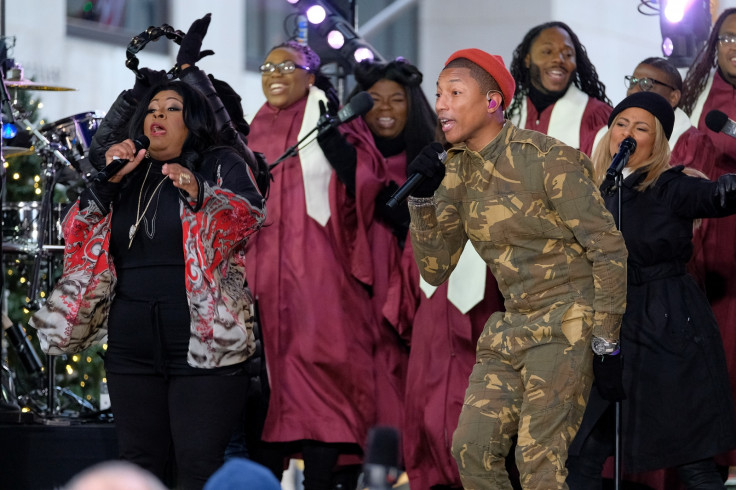 It looks like Kim Burrell's refusal to apologise for the homophobic remarks she made during a sermon will cost her more than the support of legions of fans. Days after her appearance on the Ellen Degeneres show was pulled in the 11th hour, the gospel singer's radio programme has been cancelled.
The 44-year-old star made headlines earlier in January after a rant in which she claimed that members of the LGBT community were 'perverted' with the 'homosexual spirit' went viral.
Burrell had been due to perform Hidden Figures alongside Pharrell Williams on the show after their duet went down a storm on NBC's The Tonight Show Starring Jimmy Fallon back in December. However, DeGeneres, who came out as gay in 1997, revealed she was personally offended by Burrell's comments, adding she "didn't feel that was good of me to have her on the show to give her a platform after she's saying things about me".
Burrell, who co-founded the The Love & Liberty Fellowship Pentecostal Overcoming Holy Church in 2010, expressed no remorse for her comments. Reiterating her stance on Facebook Live after the initial sermon, she said: '[I never said] all gays were going to hell. I know that people are going to be mad.
"To every person that is dealing with the homosexual spirit, that has it, I love you because God loves you. But God hates the sin in you and me, anything that is against the nature of God."
The singer had hosted weekly radio show Bridging The Gap described as "a mix of encouragement of entertainment" since June 2016. But in the wake of the controversy, Texas Southern University's KTSU-FM confirmed it's decision to distance itself from the star saying that her show "is no longer airing as part of KTSU Radio programming".
When Williams appeared on the show without Burrell he condemned her actions: "The world is a beautiful place, but it doesn't work without inclusion and empathy," he said."There's no space, there's no room for any kind of prejudice in 2017 and moving on."